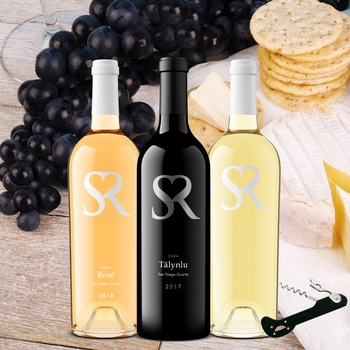 THE CLASSICS
At-Home Wine Tasting Kit
The Classics kit features our tried and true wines here at Speckle Rock Vineyards. It is made for those wanting an introduction to our wines as well as those looking for a crowd-pleasing gift.
1 x 750 mL 2019 Estate Falanghina
1 x 750 mL 2018 Estate Rosé
1 x 750 mL 2017 Estate 'Talynlu' Proprietary Red Blend
plus, receive a complimentary TSA-approved Speckle Rock Vineyards corkscrew and three reusable wine caps!
($121 value)