CHEERS, 🥂
Cheers is a blog by us composed of behind-the-scenes shots of harvest, bottling, release parties, and all things Speckle Rock. Want to show us how you cheers? You can share and tag us in your photos on Facebook and Instagram (@specklerockvineyards) or email them in here: info@srvwines.com.
Cheers, 🥂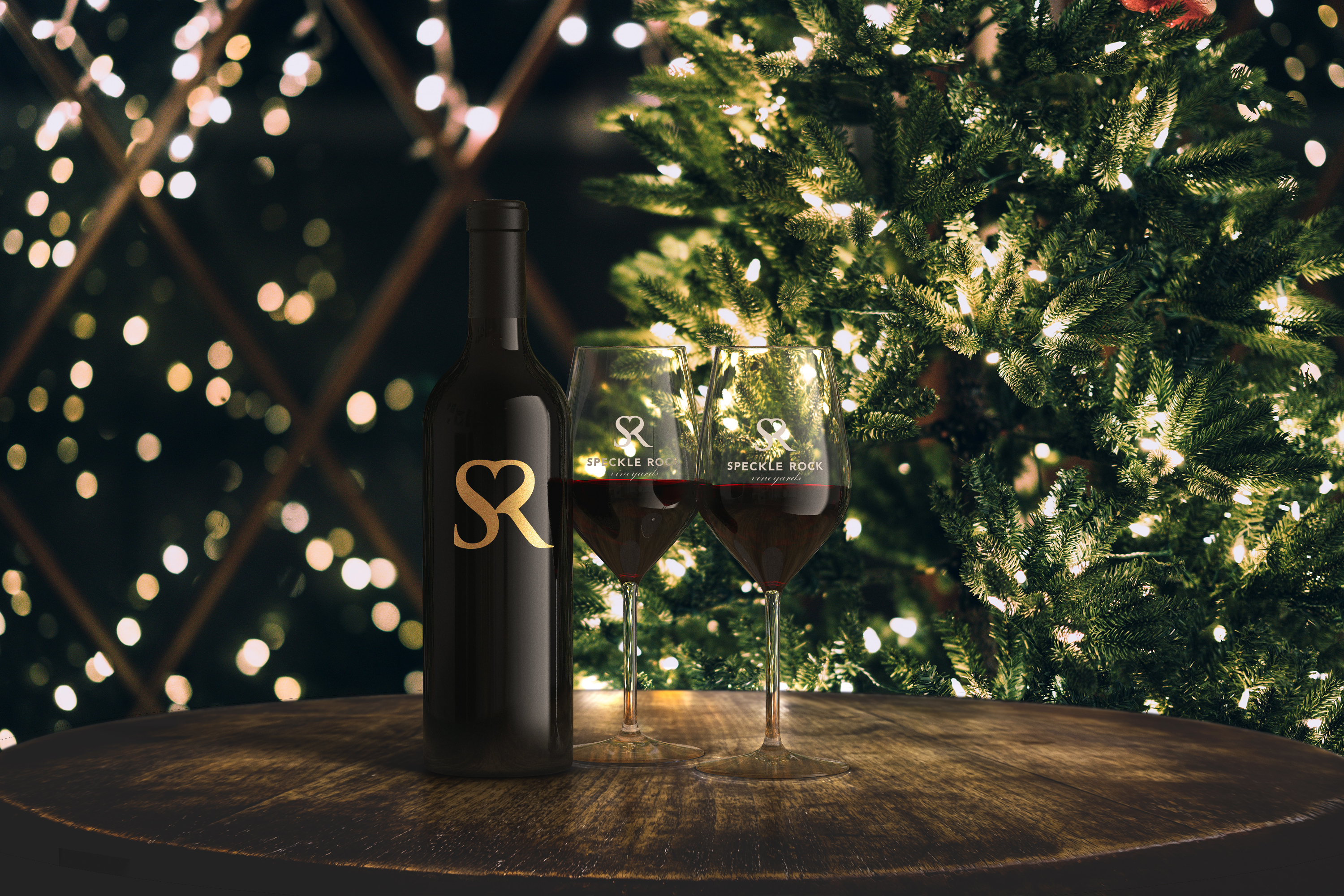 This week and next week (12/9-12/20) we will be open for bottle sales only. Our hours will be Wednesday through Friday from 9 am to 5 pm and Saturday and Sunday from 11 am to 5 pm. After the 20th, we will be closed until the New Year so get your orders in soon! You can place your order through our website or call us at (760) 789-1287. We hope everyone is enjoying the holiday season and we look forward to seeing you soon! Cheers! 🍷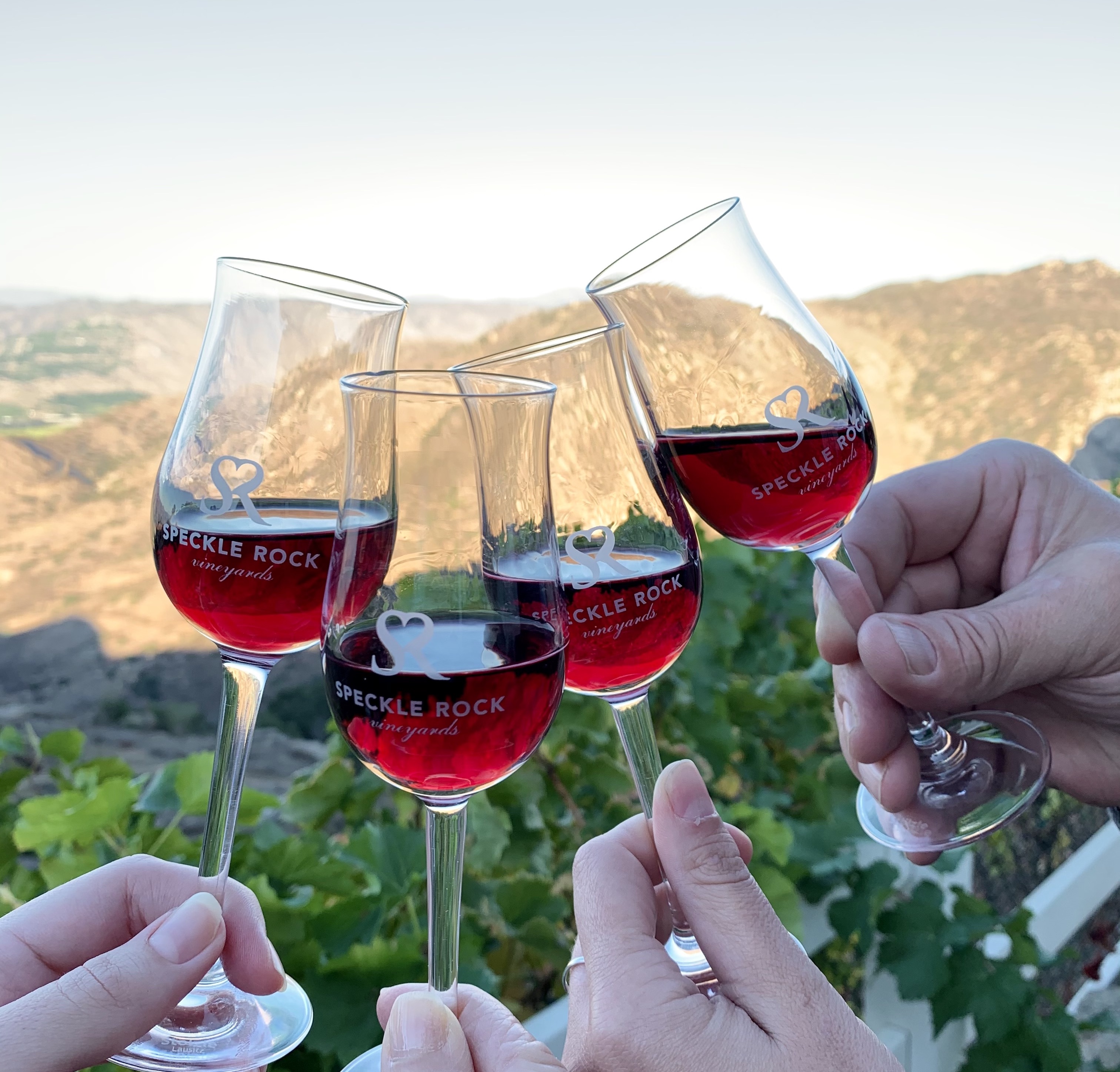 Happy Thanksgiving! 🍁🥂
We are so incredibly thankful for good health, great wine, and most importantly, our great community of family and friends. We hope everyone has a joyful and safe holiday and we look forward to seeing you all soon. Cheers!
P.S. we are happy to announce that we will be releasing a second lot of our LYNAGE fortified Grenache this Saturday, 11/28, for #SmallBusinessSaturday. We hope to see you then! 🍷
Our LYNAGE fortified Grenache is perfect for celebrating with this holiday season. Our Professional Port glasses (pictured here) can be purchased at our tasting room for $10 (reg. $12) when you purchase a bottle of LYNAGE. We hope everyone is having a wonderful Thanksgiving and we look forward to welcoming you back to the tasting room soon!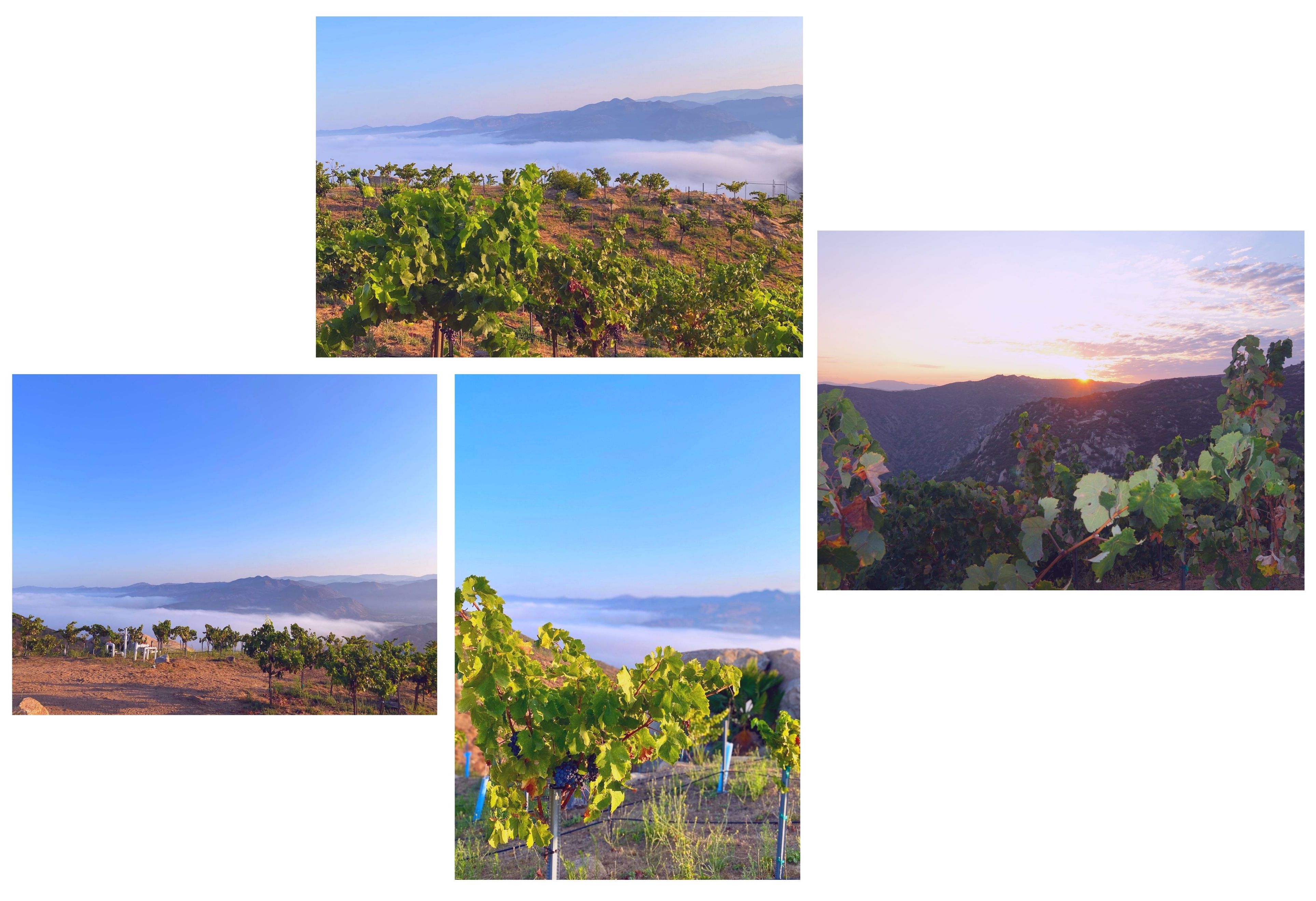 Harvest season is here! So far, we have harvested Pinot Meunier, Grenache, Sauvignon Blanc, and Clairette Blanche. Here are some pictures from the start of the season.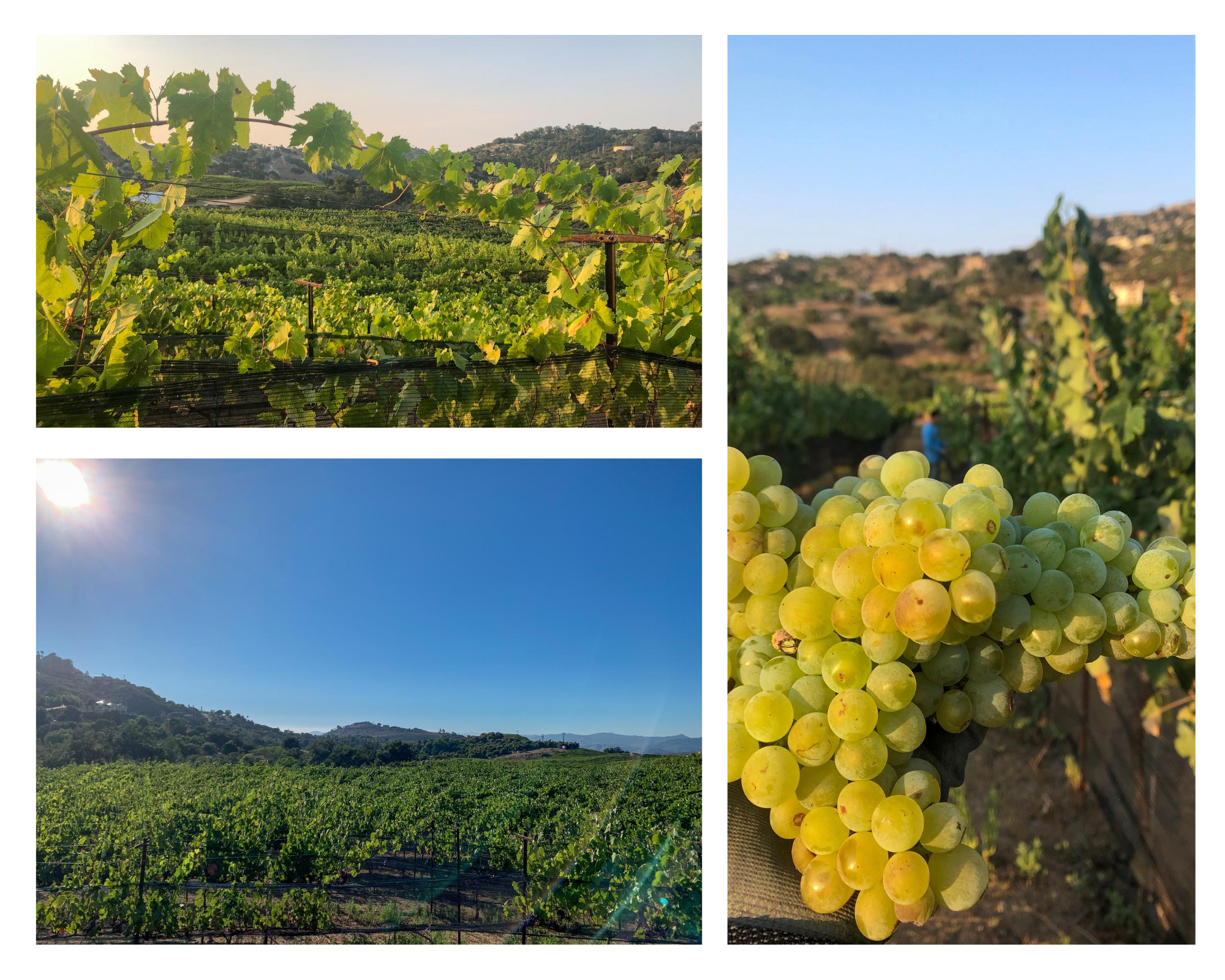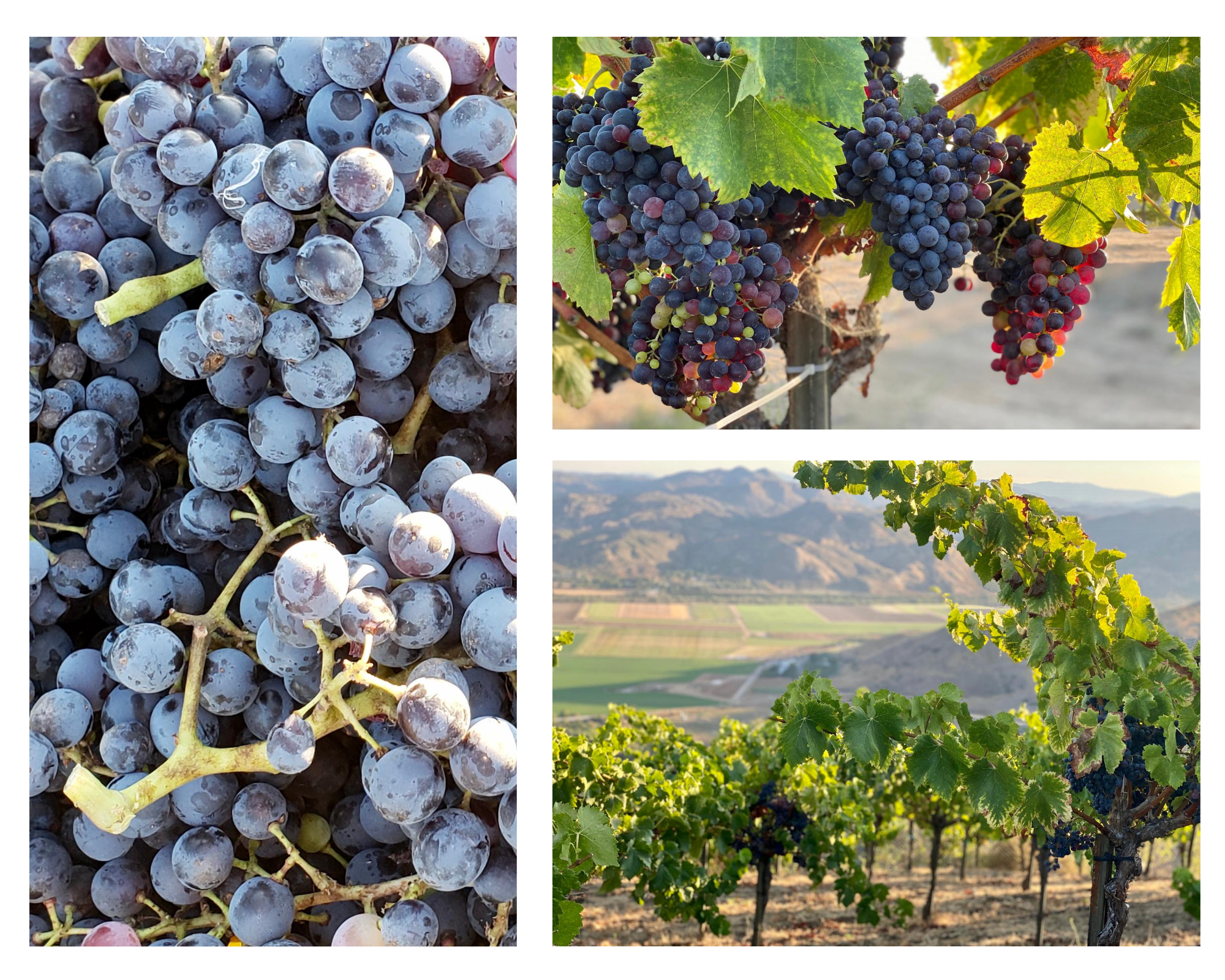 Thank you to all the club members who came to pick up their Summer/August 2020 wines! If you haven't yet, be sure to get your wines as soon as you can if you selected 'pick-up' at sign up. All other deliveries will go out very soon. We hope you all are staying safe and enjoying your summer! Cheers!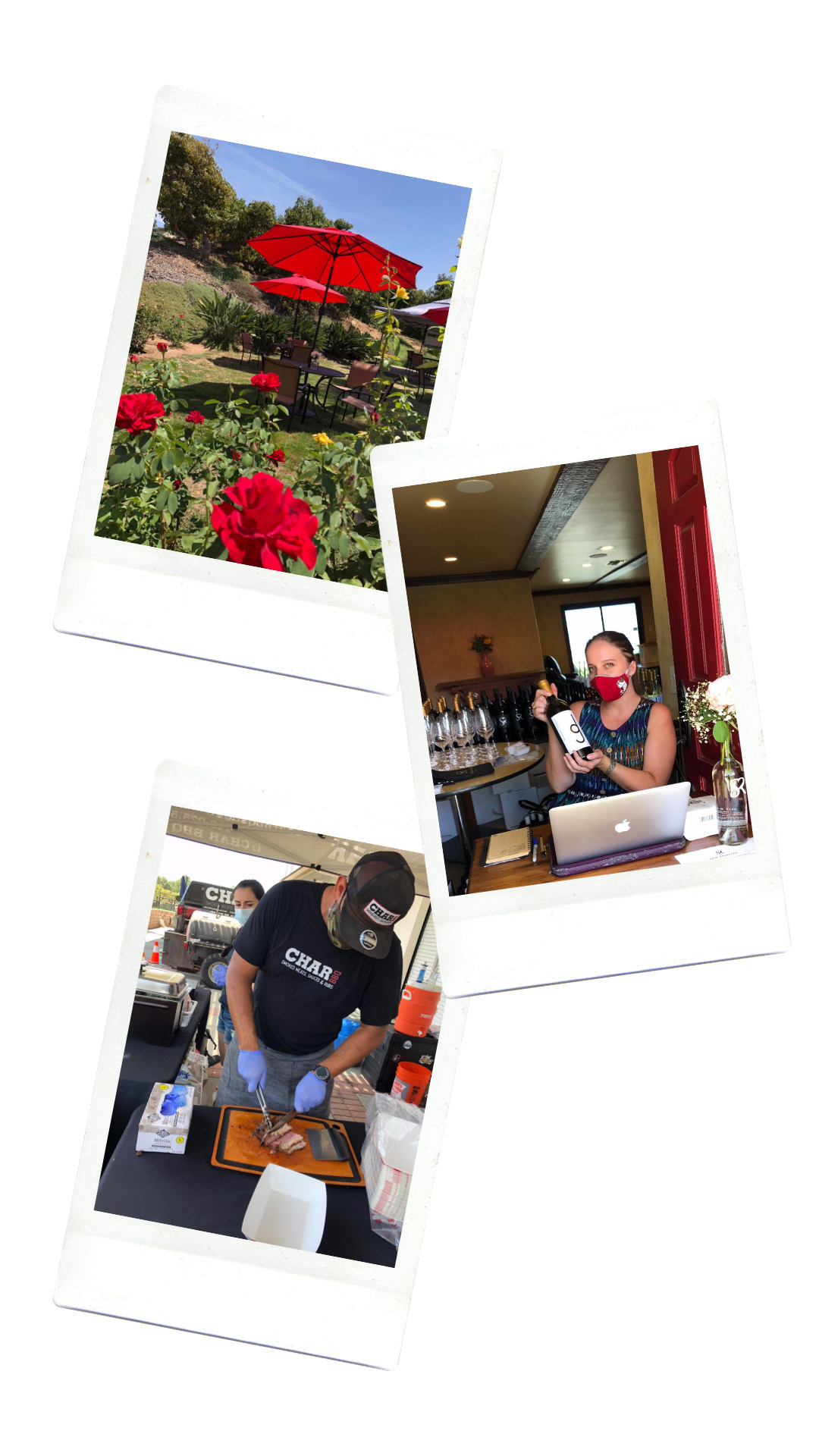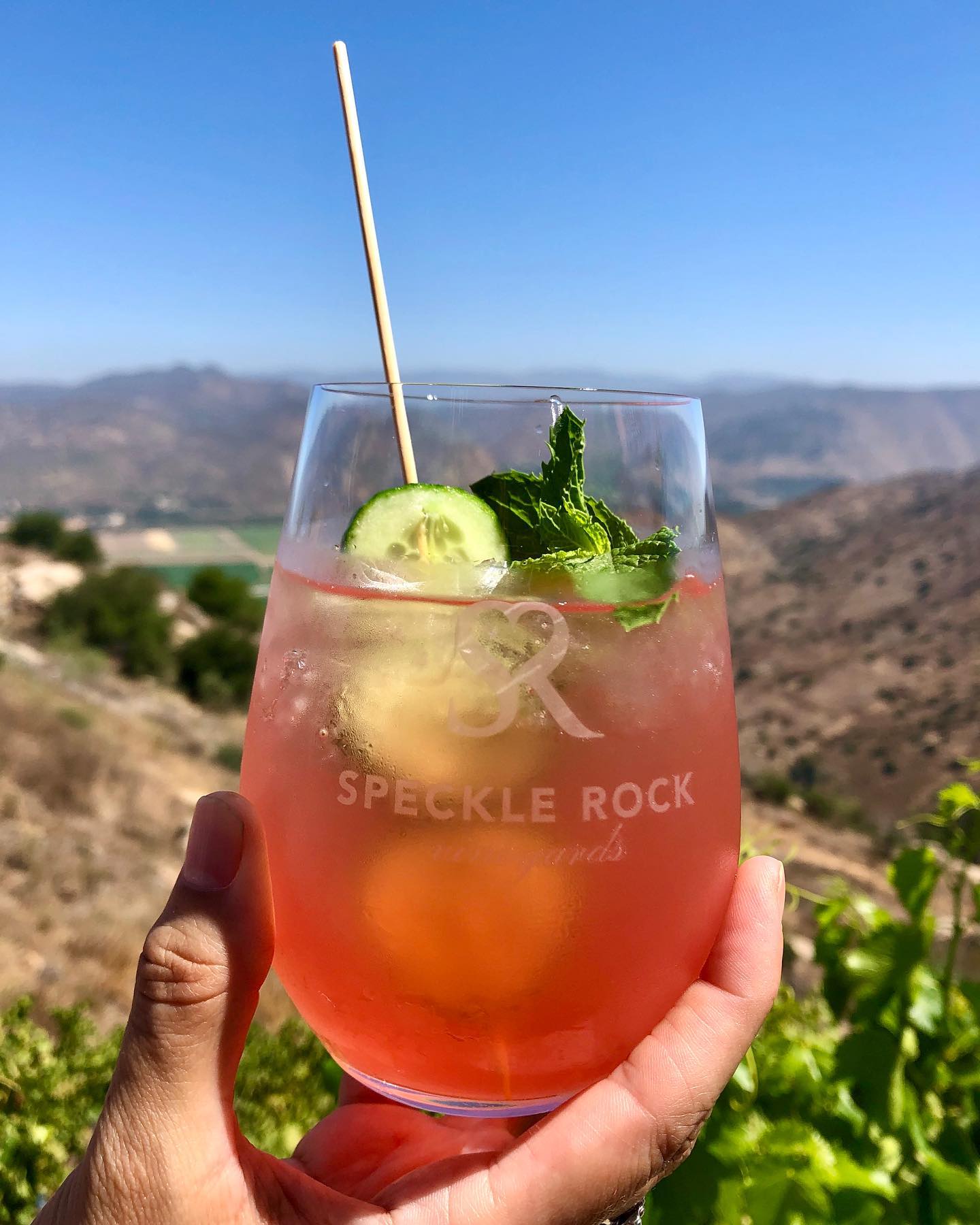 NEW! Watermelon Cucumber Rosé Cooler 🍉🥒 Made with our rosé of Grenache and garnished with fresh cucumber and mint. A refreshing aperitif on a summer afternoon! Available now through the month of August.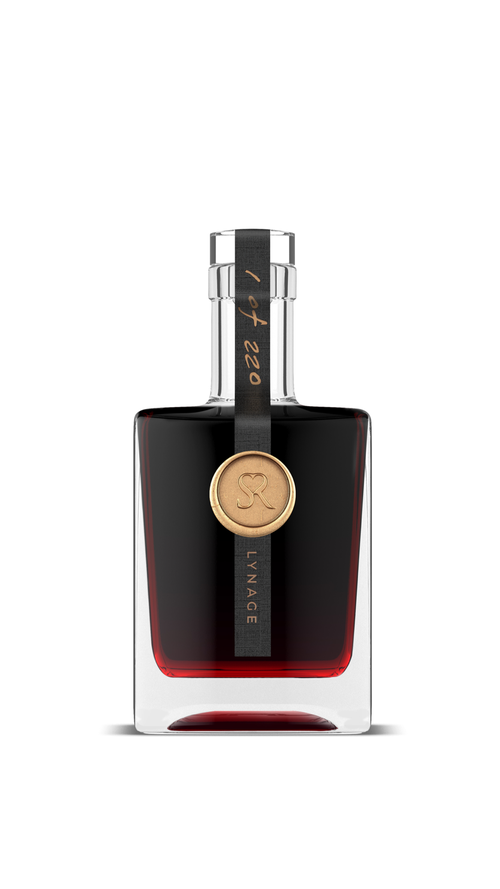 LYNAGE received 1st Place and People's Choice Award for Best Alternative Format Package Design at the 2020 Pack Design Awards presented by Wine Business Monthly! 🥇🏆🥇Link with more details here: 2020 PACK DESIGN AWARDS
DESIGNER: Tatjana Perrin
BOTTLE VENDOR: Saverglass Inc.

CLOSURE VENDOR: Vinolok
LABEL PRINTER: Trysk Print Solutions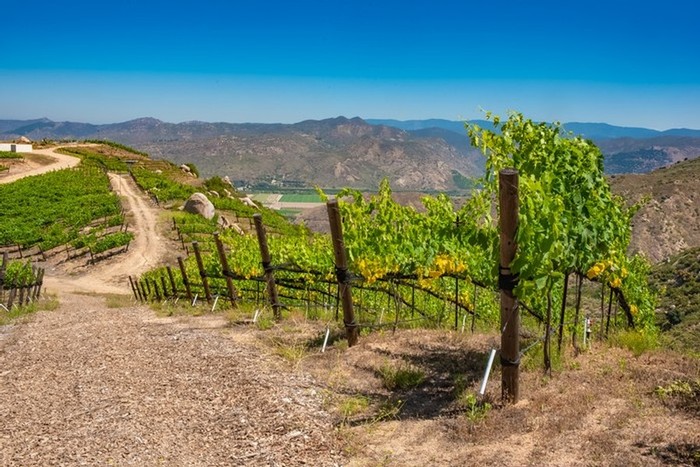 We are pleased to say we are still open during our new summer hours from Thursday to Sunday from 1-7 PM! We are continuing to follow safe social distancing practices and are looking forward to welcoming you back to the vineyard as it is such a wonderful time of year here. We have started to harvest some of our grapes like our Pinot Meunier used in our sparkling collection and are seeing some grapes change color like our Grenache used in our rosé, Tälynlu red blend, and LYNAGE fortified wine. We will also feature our Grenache as a single varietal wine in our DG Cellars estate reserve collection available to club members on August 15th. As always, we hope you and your families are well, and we hope to welcome you back to the vineyard soon. Cheers!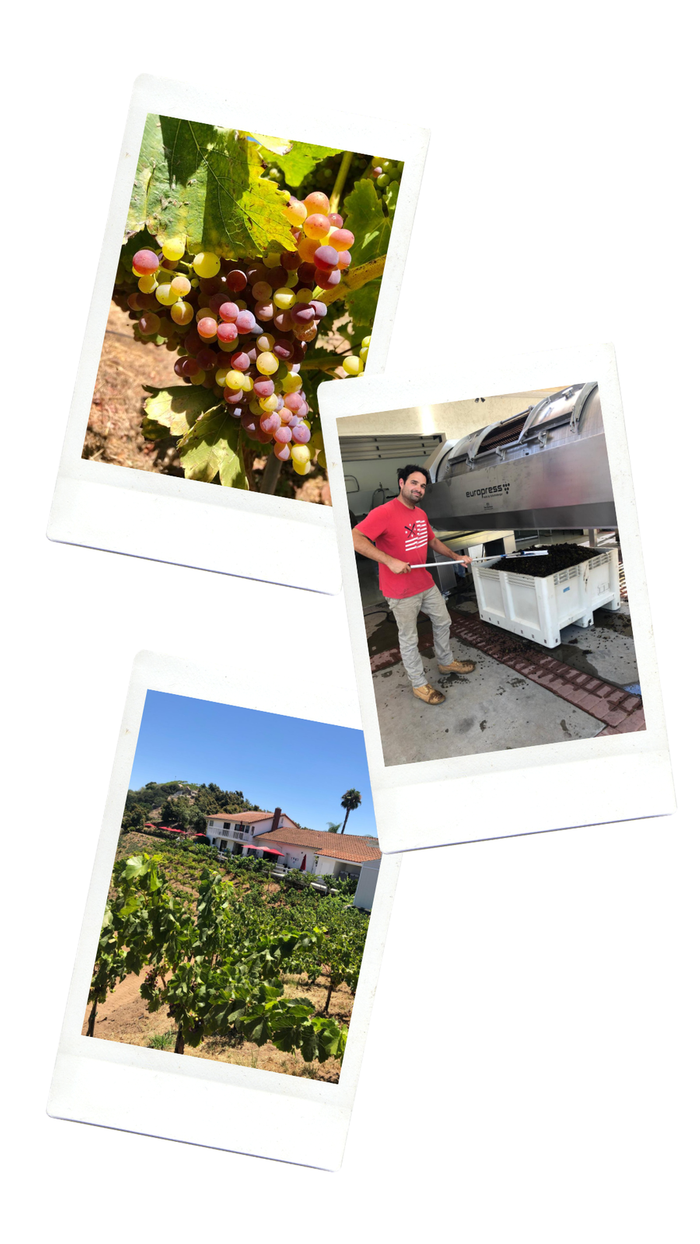 Top: Grenache grapes undergoing veraison. Center: Our winemaker, Ivan, destemming Pinot Meunier. Bottom: Summer at the tasting room.

Our fortified wine, LYNAGE, has been nominated in this year's Wine Business Monthly Wine Packaging Conference Awards!
"We wanted the packaging to be a reflection of the wine itself, which embodies a sense of occasion and modern elegance. We took classic elements like wax and used them in an alternative way. All packaging was done by hand, reflecting the hand-craftedness of the wine itself. The VinoSeal allows for elegant storage to enjoy for many future occasions."
Comments from the judges:
"Sexy package! It's very Euro-style and forces you to turn the bottle around."
"I'd want to try this and keep the bottle for storing other things. It's super clean and modern, a showpiece on the bar."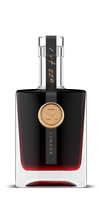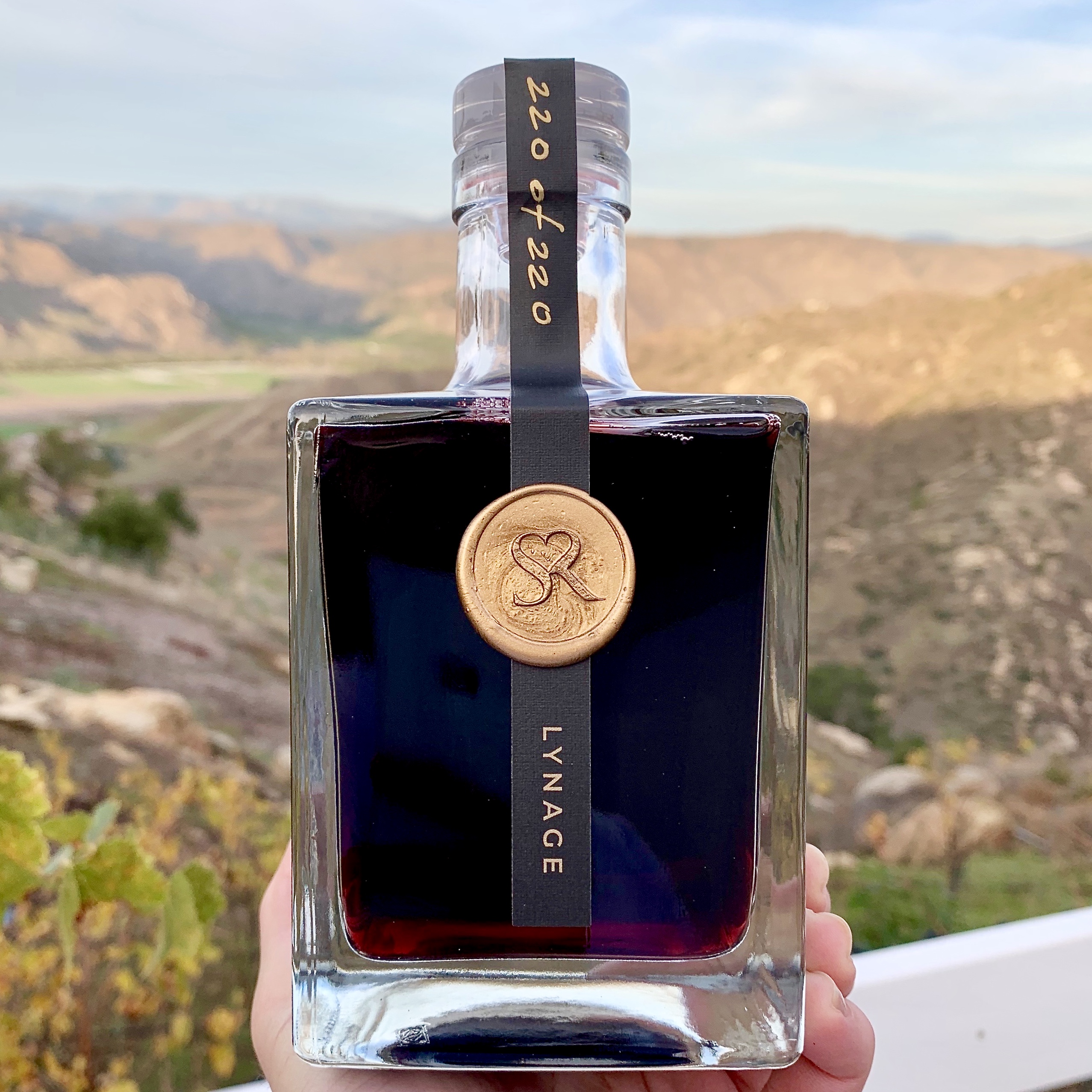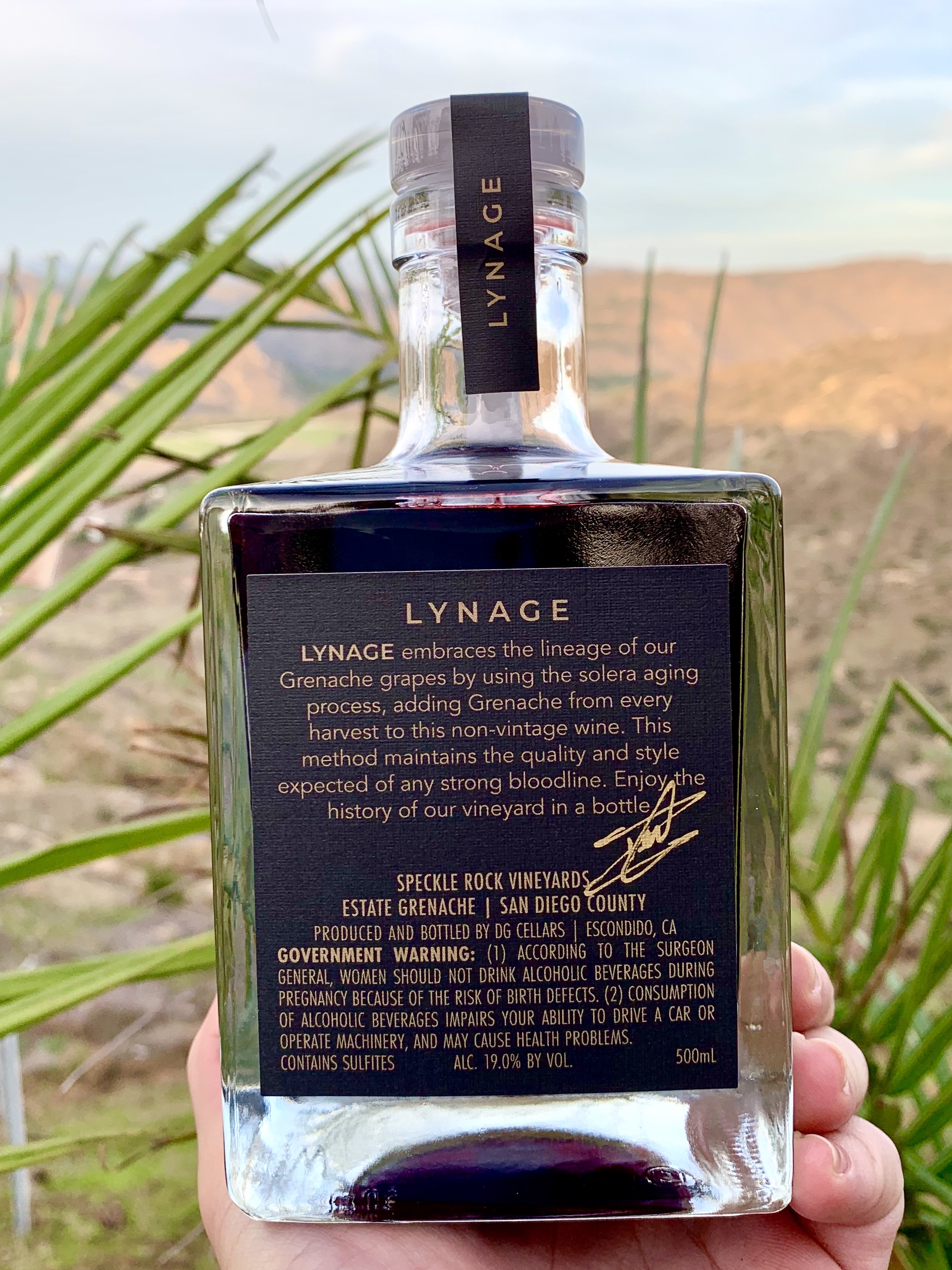 LYNAGE is currently sold out. We are working on crafting a new lot for your enjoyment!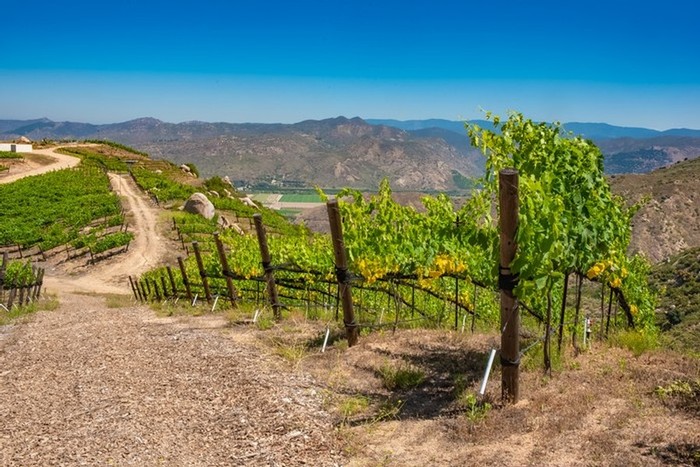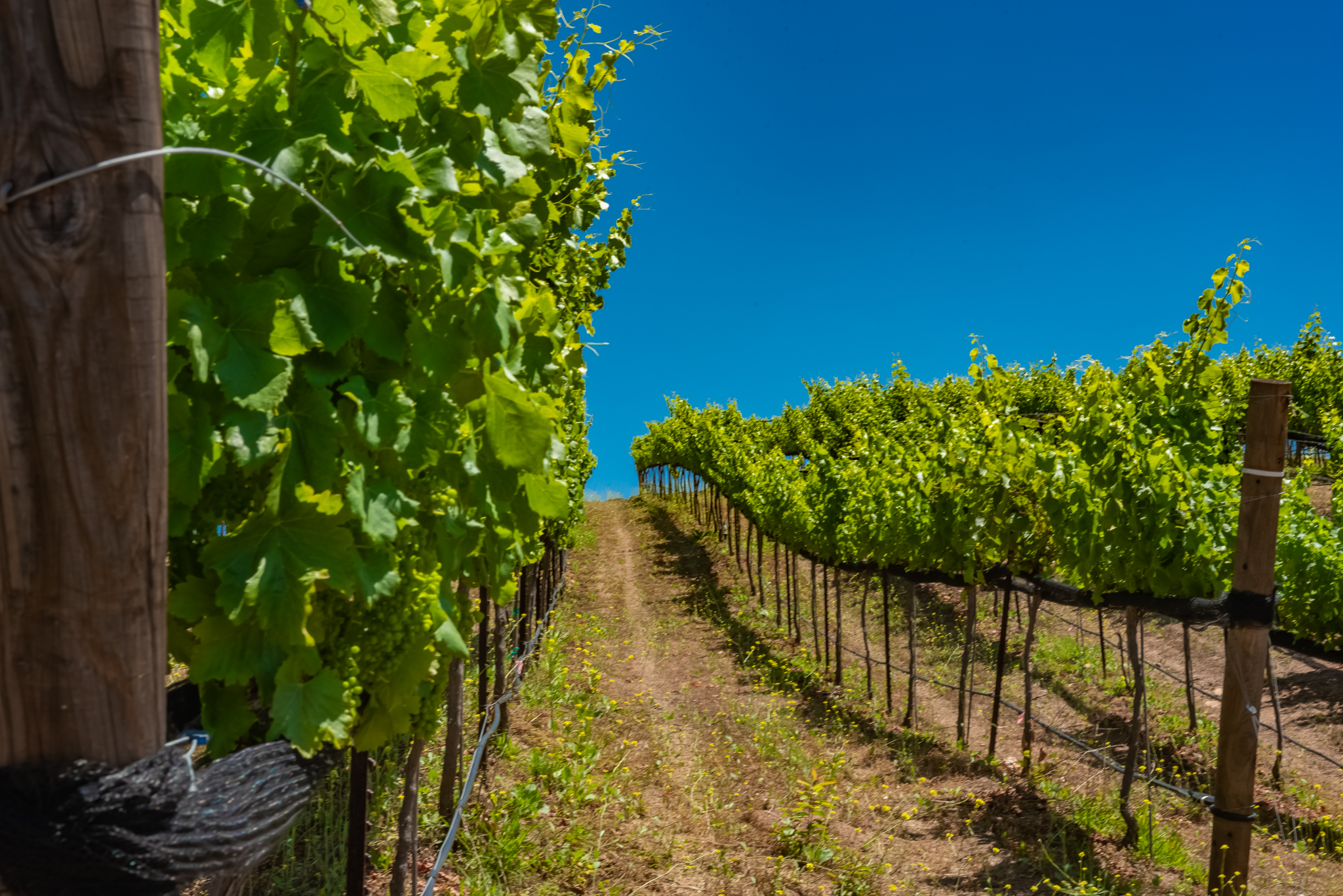 Photos by Ruel Reyes