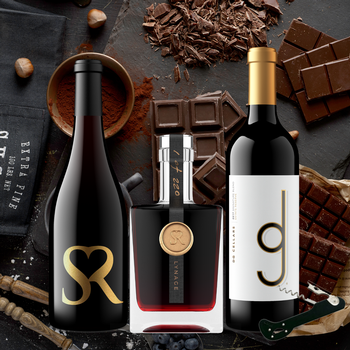 THE LIMITED
At-Home Wine Tasting Kit
This kit features wines of limited production and rarity. It is made for those who enjoy big wines, rich foods, and a sense of occasion.
1 x 750 mL 2018 Pinot Noir (rare grape source)
1 x 750 mL 2017 DG Cellars Estate Reserve 'Signature Blend' (only made in certain vintages)
1 x 750 mL LYNAGE Fortified Grenache (limited quantity)
plus, receive a complimentary TSA-approved Speckle Rock Vineyards corkscrew and three reusable wine caps!
($172 value)