CHEERS, 🥂
Cheers is a blog by us composed of behind-the-scenes shots of harvest, bottling, release parties, and all things Speckle Rock. Want to show us how you cheers? You can share and tag us in your photos on Facebook and Instagram (@specklerockvineyards) or email them in here: info@srvwines.com.
Cheers, 🥂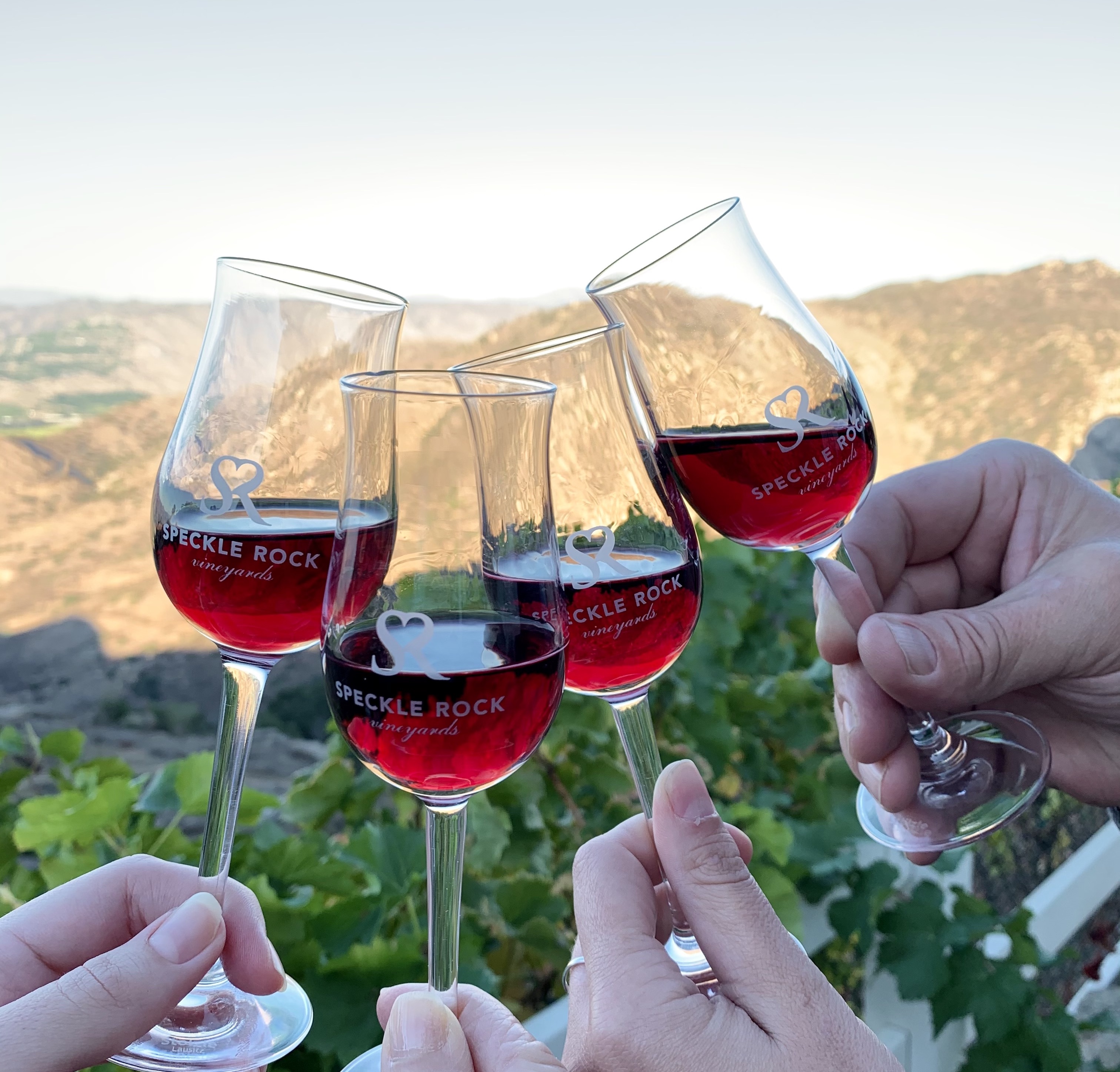 Happy Thanksgiving! 🍁🥂
We are so incredibly thankful for good health, great wine, and most importantly, our great community of family and friends. We hope everyone has a joyful and safe holiday and we look forward to seeing you all soon. Cheers!
P.S. we are happy to announce that we will be releasing a second lot of our LYNAGE fortified Grenache this Saturday, 11/28, for #SmallBusinessSaturday. We hope to see you then! 🍷
Our LYNAGE fortified Grenache is perfect for celebrating with this holiday season. Our Professional Port glasses (pictured here) can be purchased at our tasting room for $10 (reg. $12) when you purchase a bottle of LYNAGE. We hope everyone is having a wonderful Thanksgiving and we look forward to welcoming you back to the tasting room soon!