October 14, 2022 | Cheers, 🥂
🍁🍷 "Fall Reds" Wine & Tapas Tasting | Sunday, November 13th (11/13/22) | 1-4 PM🍷🍁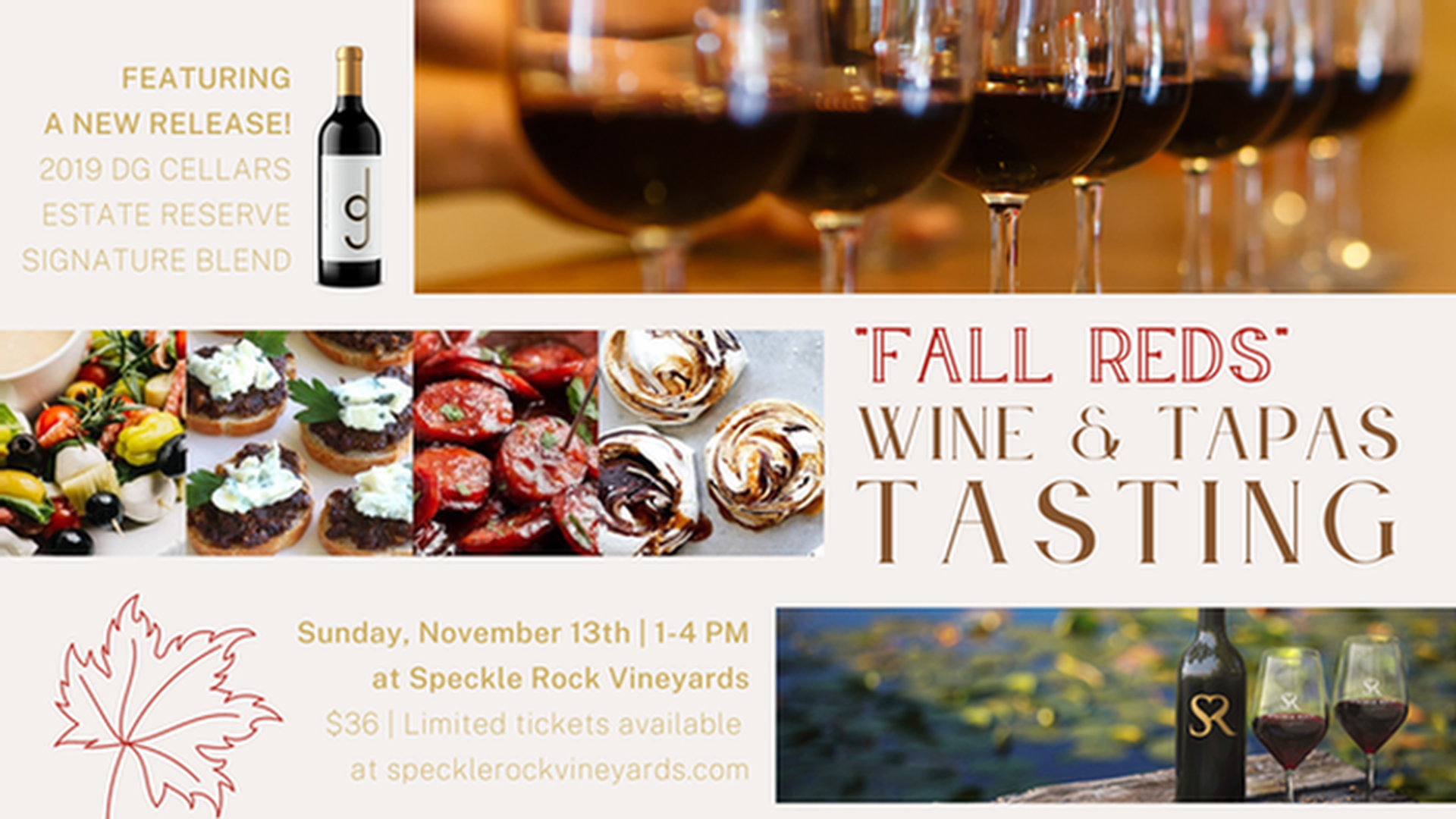 Join us on Sunday, November 13th, 2022 from 1 to 4 PM for a tasty afternoon of wine and tapas! This event will feature a new release of our 2019 DG Cellars Estate Reserve Signature Blend. This event has limited spacing so we recommend getting tickets ASAP. Each ticket includes a wine tasting and their accompanied tapas. To better your experience with us, we also recommend making a reservation after purchasing tickets. We look forward to seeing you there!
"FALL REDS" WINE AND TAPAS TASTING MENU
2019 Estate Sangiovese Merlot | Chianti-Style Blend
Antipasto Skewer
Colossal green olive, mozzarella cheese, sun-dried tomato, salami, peperoncini
2019 Estate Tälynlu | Grenache, Sangiovese, Merlot | GSM-Style Blend
Fig Olive Walnut Tapenade Crostini
Feta cheese on brioche toast
NEW! 2019 DG Cellars Estate Reserve Signature Blend | Tempranillo, Carménère
Portuguese Sausage Medallions
Simmered in red onion wine sauce
2019 Traditions | Cabernet Sauvignon, Merlot, Malbec | Bordeaux-Style Red Blend
Chocolate Caramel Pavlova
Comments
Commenting has been turned off.