CHEERS, 🥂
Cheers is a blog by us composed of behind-the-scenes shots of harvest, bottling, release parties, and all things Speckle Rock. Want to show us how you cheers? You can share and tag us in your photos on Facebook and Instagram (@specklerockvineyards) or email them in here: info@srvwines.com.
Cheers, 🥂


Springtime is here! And with that, we have many new wines and exciting events to share with you. We are looking forward to welcoming you back to the tasting room to experience some of these new vintages and events and hope you enjoy them as much as we do. Our hours are currently Thursday to Sunday from 12-6 pm and will be changing to 1-7 pm on Memorial Day (5/31). Thank you for continuing to support us and we hope to see you all soon!
COCKTAIL OF THE MONTH
Spectacular Strawberry 🍓
sparkling rosé, strawberry lemonade, mint
UPCOMING EVENTS
Saturday, May 1st (5/1): 2020 Falanghina Release
Saturday, May 8th (5/8): Tacos by Big Boyz Tacos
Sunday, May 9th (5/9): Mother's Day Mimosas 🥂
Saturday, May 15th (5/15): Southern California Cuisine by Beach Eats Food Truck
Saturday, May 22nd (5/22): BBQ by Up In Smoke
Saturday, May 29th (5/29): British Food by God Save The Cuisine
Monday, May 31st (5/31): OPEN from 1-7 PM, BBQ by Up In Smoke
May 1st-31st: Gnome Scavenger Hunt (find out more here!)
☀️ SUNDAYS! LIVE MUSIC & Tacos by Big Boyz Tacos ☀️
Learn more about our upcoming events here
🍷 MEET OUR NEWEST WINES 🍷
NEW! 2020 Falanghina
Our unique varietal from the southern Italian coast boasts beautiful citrus blossom aromas followed by apple, pineapple, and lime flavors on the palate. This wine is delightfully light-bodied with crisp acidity. Pair it with light cheeses, salads, seafood, chicken, and spicy food (Tip: Try it with Thai). Best served chilled.
NEW! 2020 Rosé
100% Grenache
This lovely Southern California-style rosé expresses tangy notes of peach, strawberry, orange blossoms, and refreshing minerality. This rosé of grenache is perfect for picnics, pool parties, and BBQs. Pair it with your favorite appetizers and light dishes. Best served chilled.
NEW! 2018 Tälynlu
Grenache Leading Red Blend, 53% Grenache, 35% Merlot, 12% Sangiovese
Our Grenache-leading proprietary red blend expresses decadent notes of leather, plum, black currant, and oak. This wine is full-bodied with a dry, lingering finish and pairs well with grilled meats and Mediterranean cuisine.
NEW! 2018 DG Cellars Estate Reserve Merlot
After being featured in many blends, we are pleased (and very proud) to introduce our first ever single varietal Merlot. This wine has been aged for 24 months in French oak and expresses notes of dry oak, caramel, dark cherry, vanilla, anise, and forest floor. Pair it with prosciutto, sharp cheese, pulled pork BBQ, and portobello mushroom burgers.
and...
view our 100% mom-approved wines here!
GNOME SCAVENGER HUNT CLUE
If you are participating in Unplugged Village's Gnome Scavenger Hunt, here is our clue to find our gnome, "Falanghinome"! For more info on how to participate, visit them here.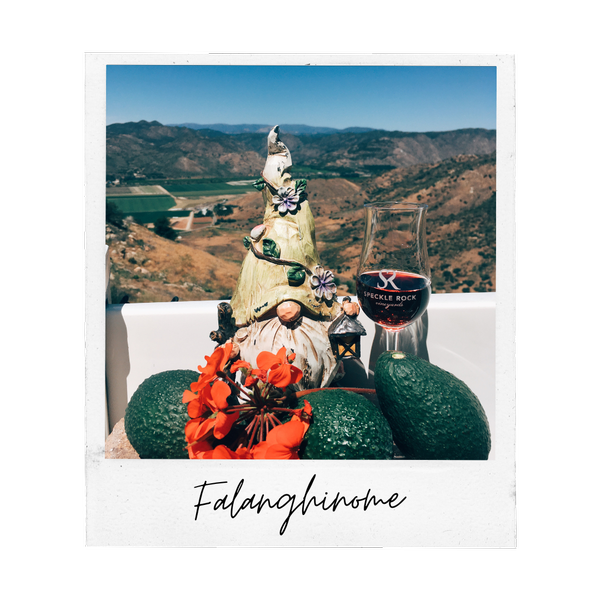 REOPENING GUIDELINES
-Reservations are highly recommended at this time. To request a reservation, please fill out the reservation request form here.
-Masks will be required until seated.
-Guests may be subject to temperature screening.
-A maximum of 6 people per seating area.
-Glass and bottle sales only.
-All seating areas will be outside and at least 10 ft apart.
-Guests are encouraged to observe social distancing guidelines when not seated.
-Seating areas will be sanitized after each use.
-We will have one entrance and 2 separate exits to improve the flow of people. Please enter in the front of the tasting room.
-All employees are required to have a wellness check before entering the premises.
Tasting Room Hours | 12-6 PM | Thursday to Sunday
Tasting Room Hours (5/31/2021 and on) | 1-7 PM | Thursday to Sunday
Cheers!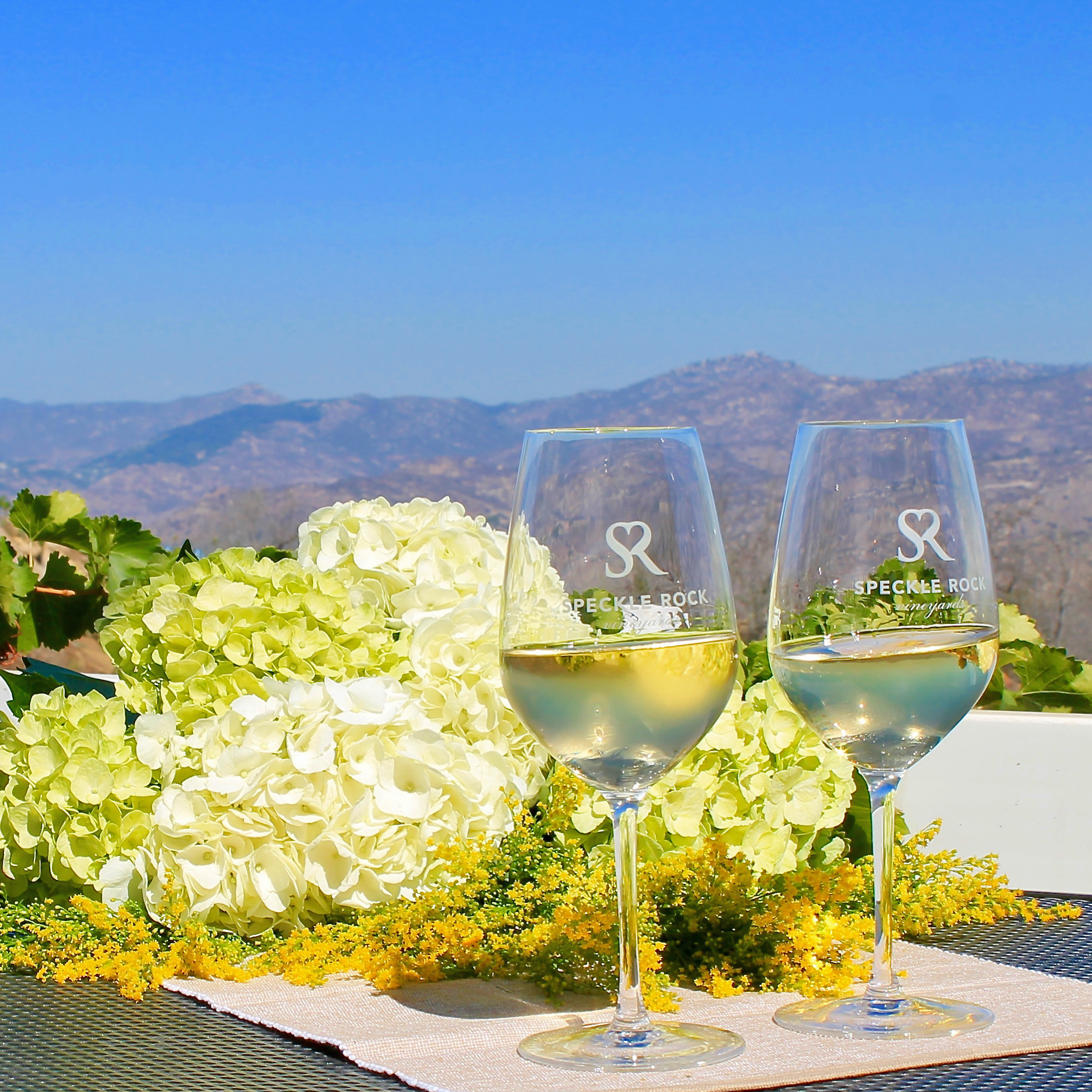 Bud break of our Grenache on this gorgeous Easter Day! We use Grenache in a lot of our wines, including our new 2020 estate Rosé that is now available in the tasting room. Experience tangy notes of peach, strawberry, orange blossoms, and refreshing minerality 🌸