CHEERS, 🥂
Cheers is a blog by us composed of behind-the-scenes shots of harvest, bottling, release parties, and all things Speckle Rock. Want to show us how you cheers? You can share and tag us in your photos on Facebook and Instagram (@specklerockvineyards) or email them in here: info@srvwines.com.
Cheers, 🥂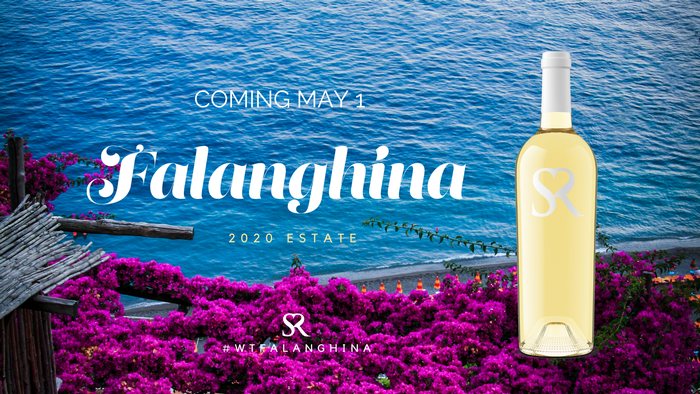 What the Falanghina?! Our 2020 vintage of our award-winning Falanghina will be released on Saturday, May 1st at 12 PM. Join us and experience the vintage together!


BEST OF CLASS 🏆 2019 Falanghina, 2021 San Francisco Chronicle Wine Competition
Our third vintage of Falanghina just won BEST OF CLASS at the 2021 San Francisco Chronicle Wine Competition, the largest competition of North American wines! Along with this win, our 2018 Sangiovese Merlot, 2018 Tälynlu, 2018 Pinot Noir, and LYNAGE Fortified Grenache all received additional medal wins 🥇🥈🥉 For additional winners and more, go to winejudging.com.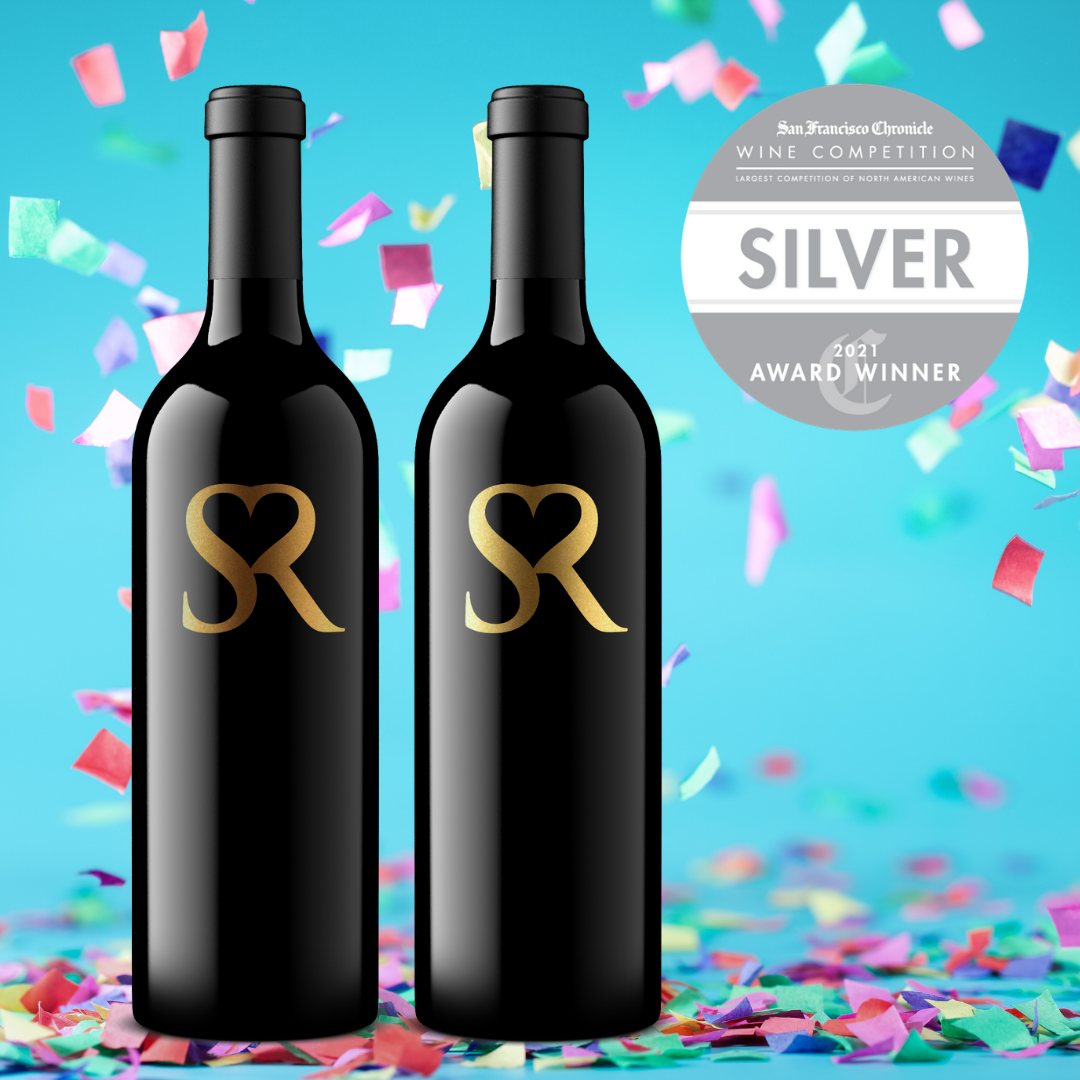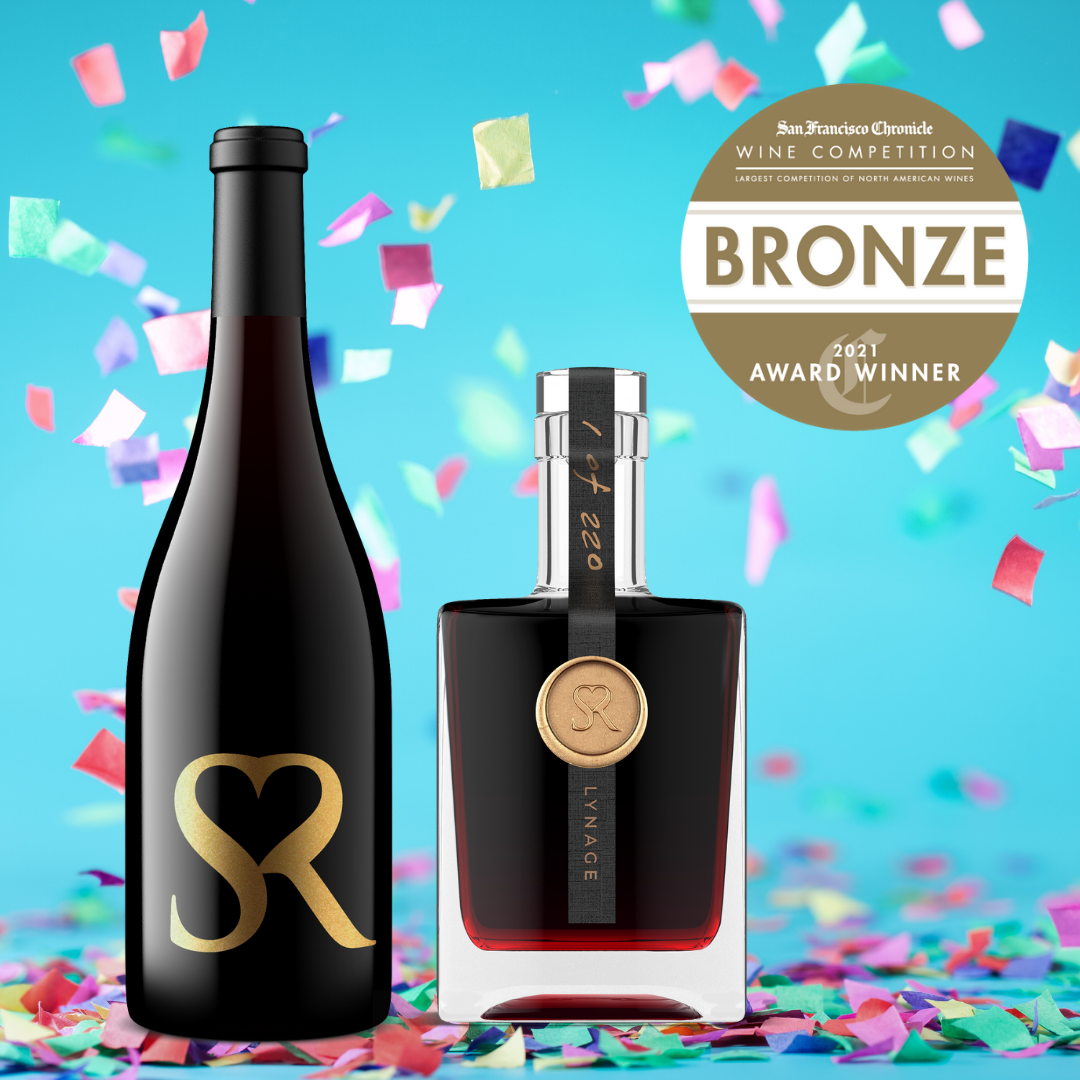 🍹 SPECKLE SUNRISE 🍹
Our March cocktail of the month is Speckle Sunrise, a wine-based play on the classic cocktail, Tequila Sunrise. Made with Falanghina, orange juice, grenadine, and ice.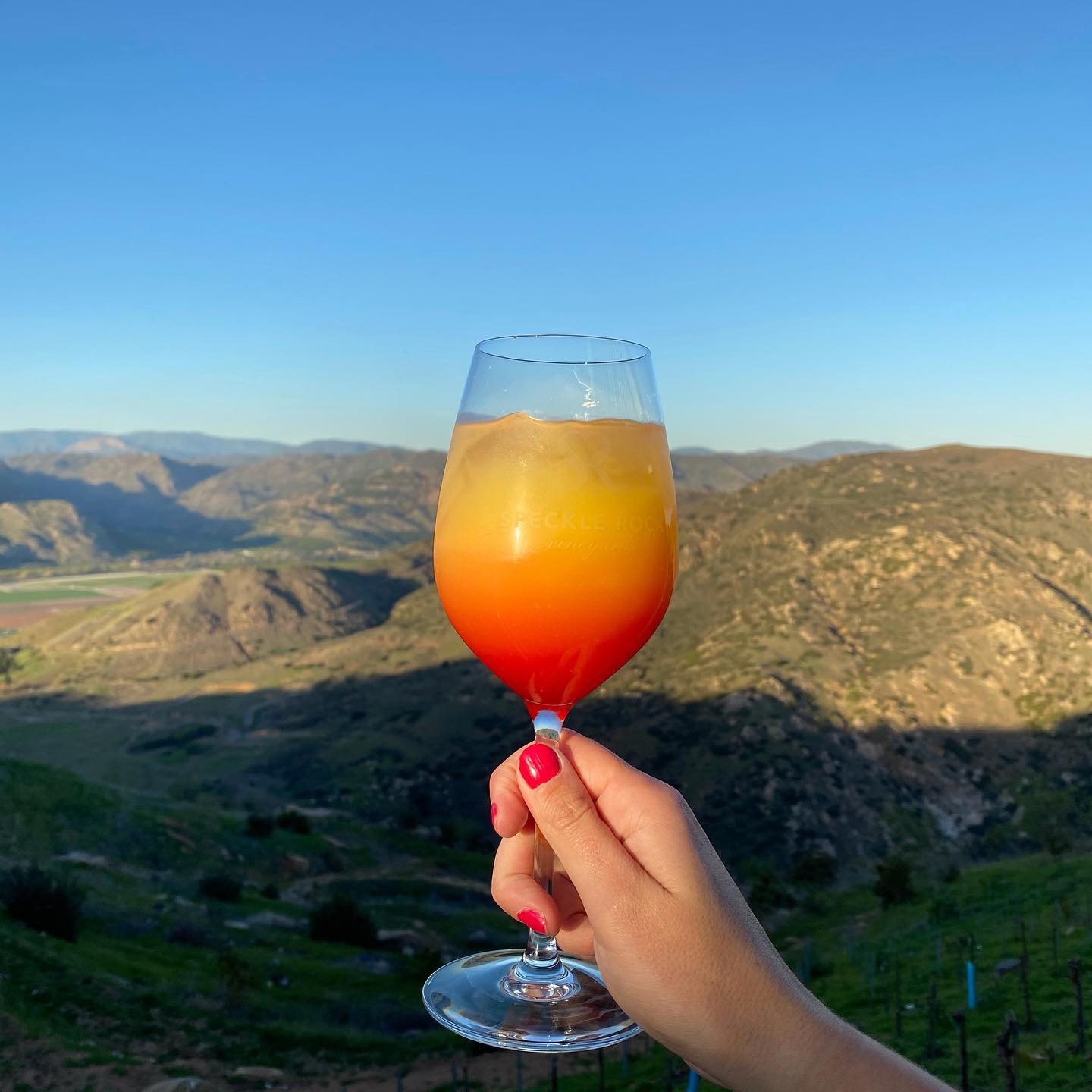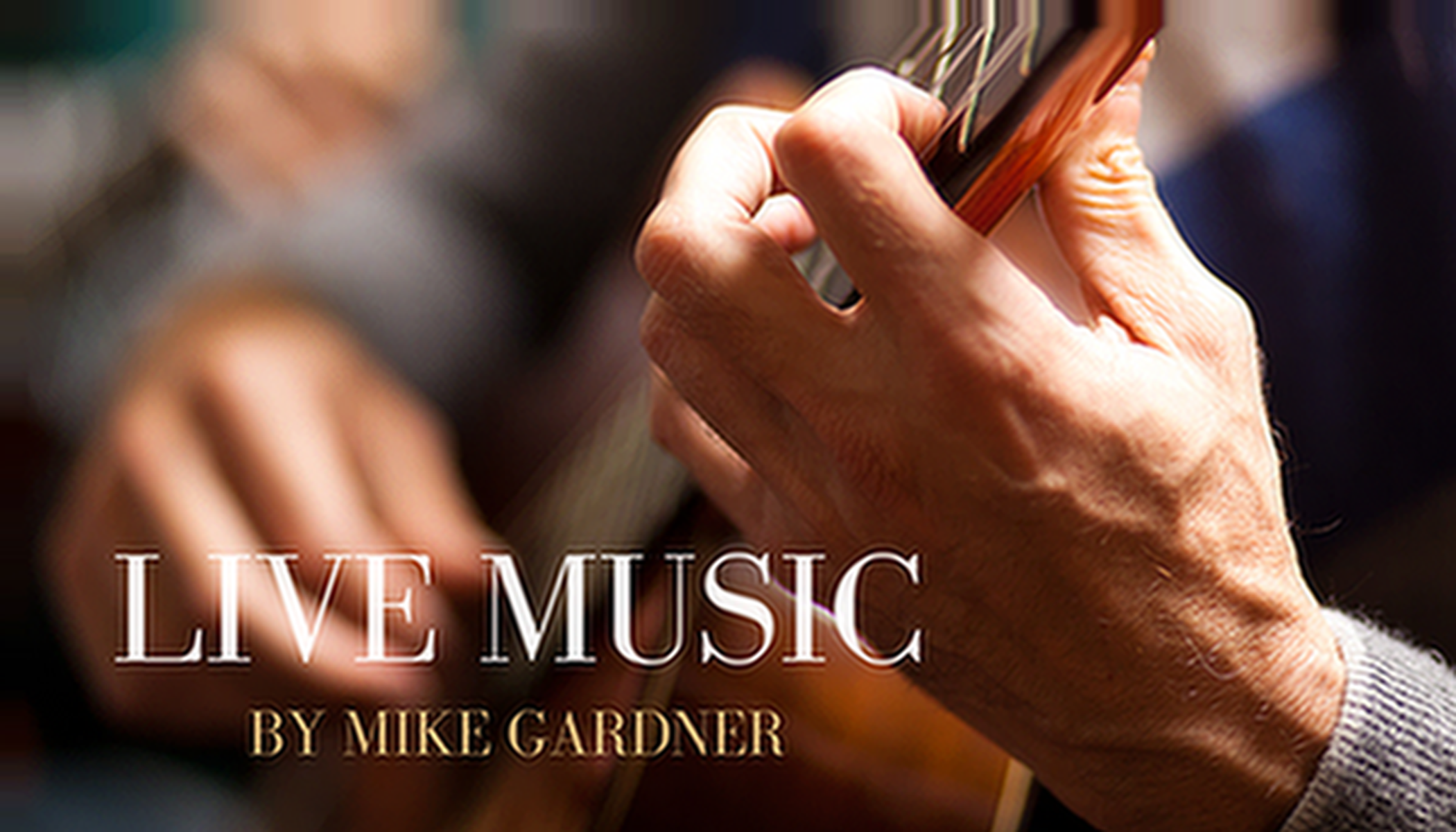 Join us for live music on Sundays starting at 2 PM. Sip, relax, and enjoy the music, outdoors, and sunshine ☀️

We'll see you there!

UPDATE: We will now be open for seated service starting Friday, January 29th at 12p! See you there!

This weekend (Jan 29-31) we will be open from 12-6p for bottle sales. Next week (Feb 1st on), we will open for service and resume our normal hours of Thursday to Sunday from 12-6p. We look forward to seeing you all soon! 🍷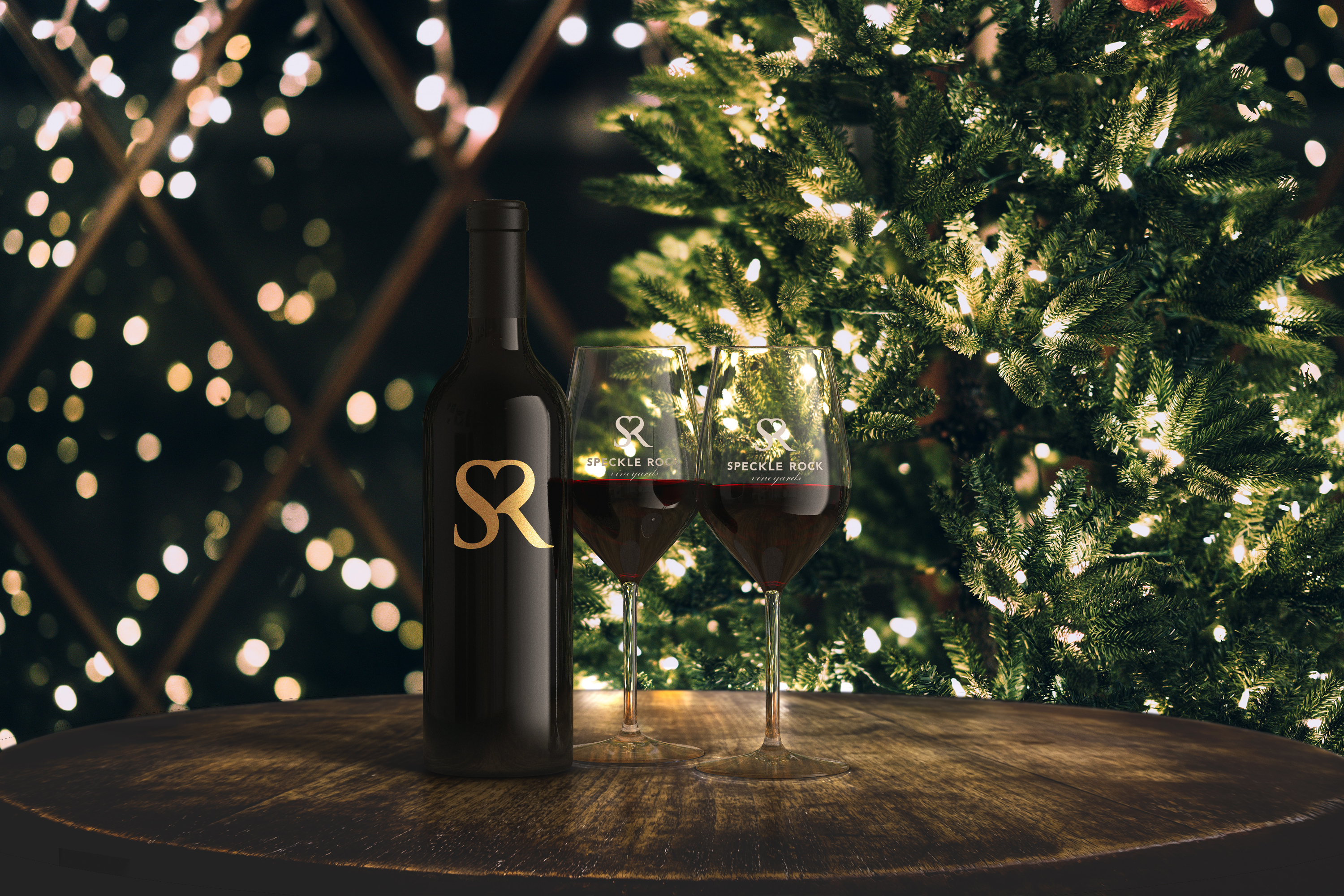 This week and next week (12/9-12/20) we will be open for bottle sales only. Our hours will be Wednesday through Friday from 9 am to 5 pm and Saturday and Sunday from 11 am to 5 pm. After the 20th, we will be closed until the New Year so get your orders in soon! You can place your order through our website or call us at (760) 789-1287. We hope everyone is enjoying the holiday season and we look forward to seeing you soon! Cheers! 🍷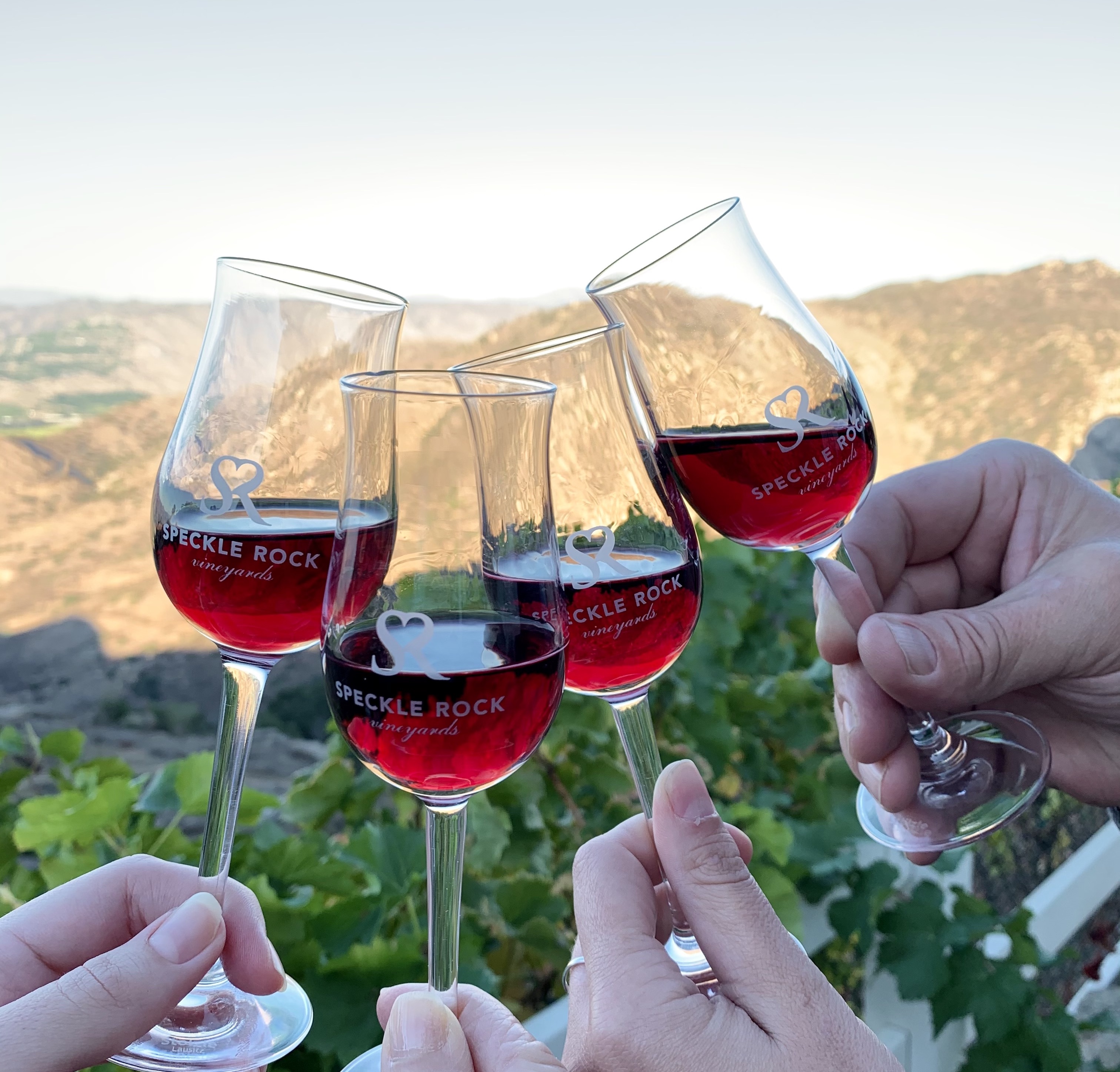 Happy Thanksgiving! 🍁🥂
We are so incredibly thankful for good health, great wine, and most importantly, our great community of family and friends. We hope everyone has a joyful and safe holiday and we look forward to seeing you all soon. Cheers!
P.S. we are happy to announce that we will be releasing a second lot of our LYNAGE fortified Grenache this Saturday, 11/28, for #SmallBusinessSaturday. We hope to see you then! 🍷
Our LYNAGE fortified Grenache is perfect for celebrating with this holiday season. Our Professional Port glasses (pictured here) can be purchased at our tasting room for $10 (reg. $12) when you purchase a bottle of LYNAGE. We hope everyone is having a wonderful Thanksgiving and we look forward to welcoming you back to the tasting room soon!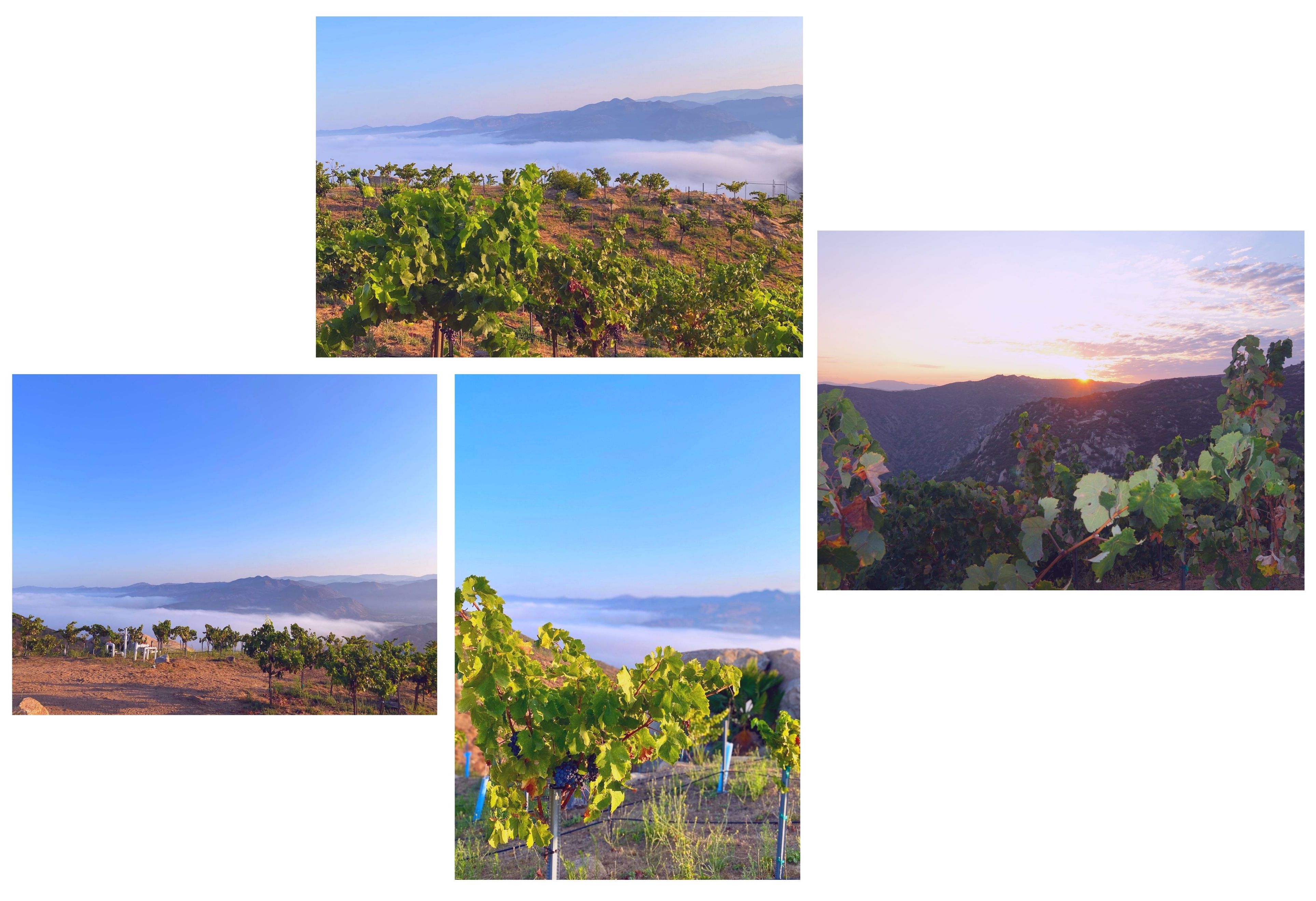 Harvest season is here! So far, we have harvested Pinot Meunier, Grenache, Sauvignon Blanc, and Clairette Blanche. Here are some pictures from the start of the season.