CHEERS, 🥂
Cheers is a blog by us composed of behind-the-scenes shots of harvest, bottling, release parties, and all things Speckle Rock. Want to show us how you cheers? You can share and tag us in your photos on Facebook and Instagram (@specklerockvineyards) or email them in here: info@srvwines.com.
Cheers, 🥂

Thank you to all the club members who came to pick up their Summer/August 2020 wines! If you haven't yet, be sure to get your wines as soon as you can if you selected 'pick-up' at sign up. All other deliveries will go out very soon. We hope you all are staying safe and enjoying your summer! Cheers!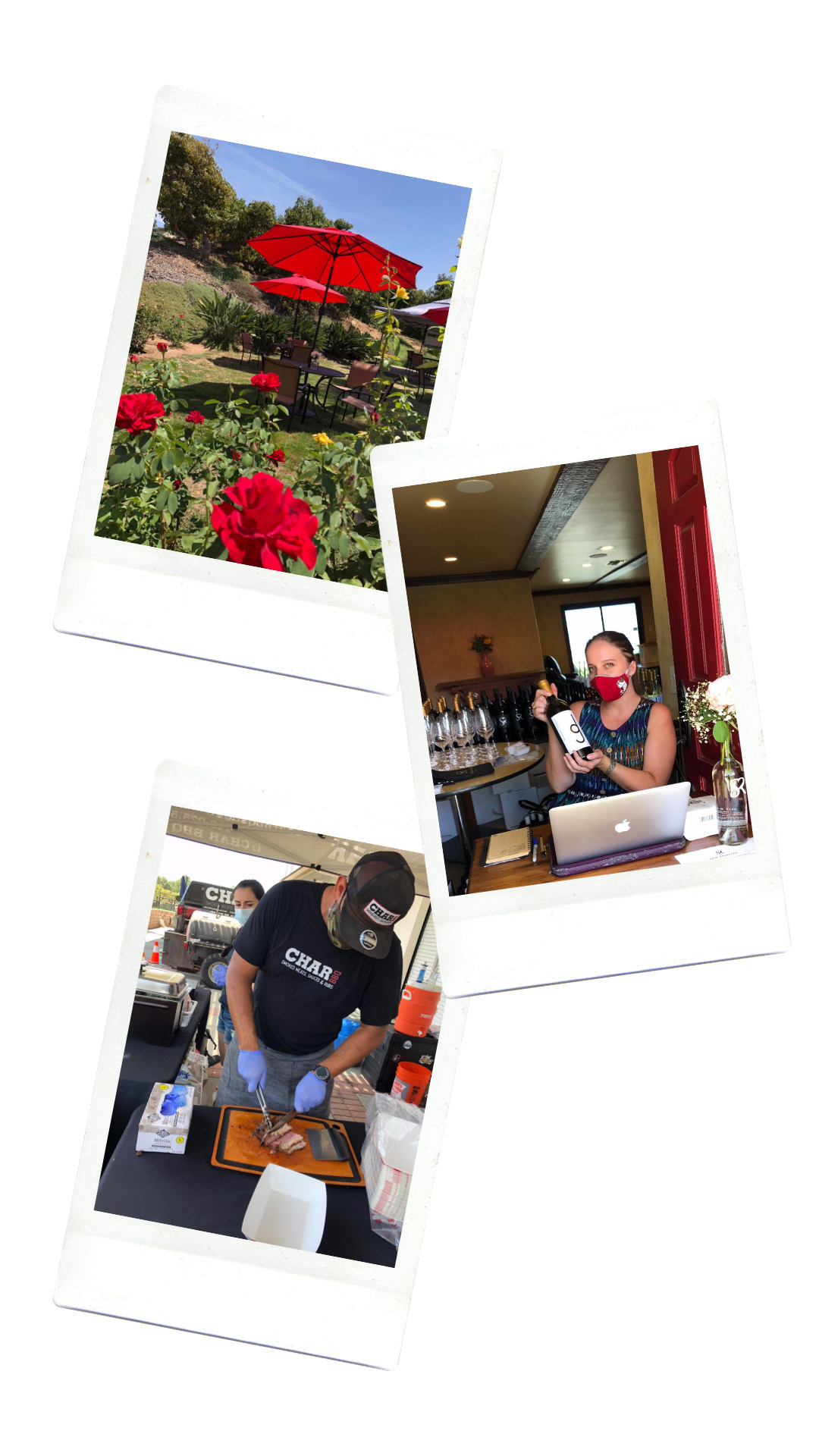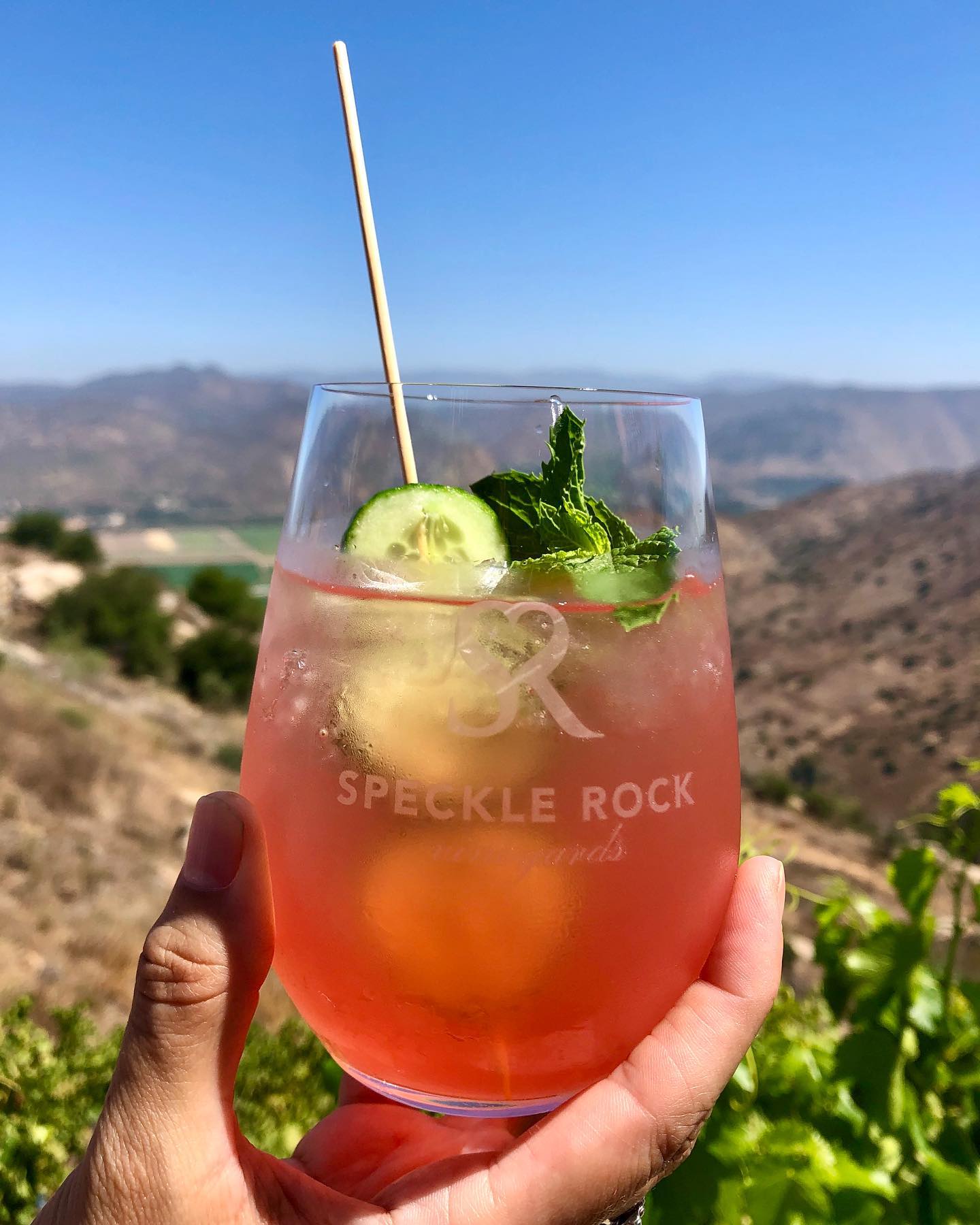 NEW! Watermelon Cucumber Rosé Cooler 🍉🥒 Made with our rosé of Grenache and garnished with fresh cucumber and mint. A refreshing aperitif on a summer afternoon! Available now through the month of August.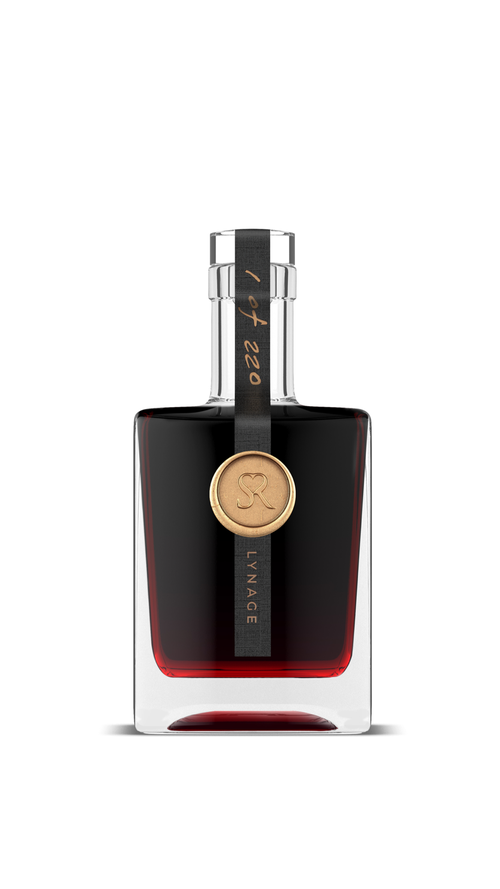 LYNAGE received 1st Place and People's Choice Award for Best Alternative Format Package Design at the 2020 Pack Design Awards presented by Wine Business Monthly! 🥇🏆🥇Link with more details here: 2020 PACK DESIGN AWARDS
DESIGNER: Tatjana Perrin
BOTTLE VENDOR: Saverglass Inc.

CLOSURE VENDOR: Vinolok
LABEL PRINTER: Trysk Print Solutions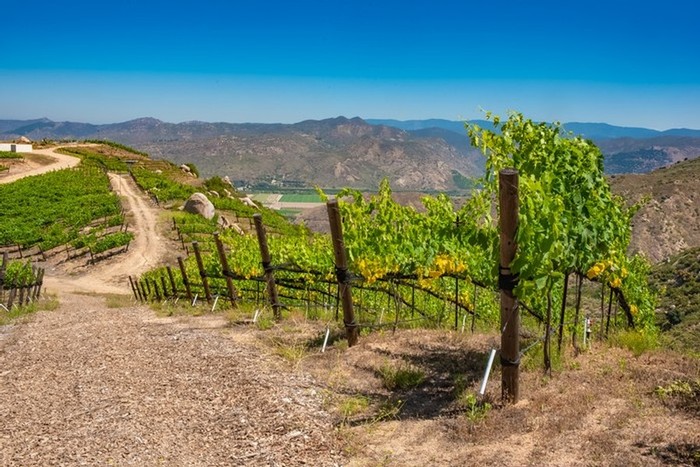 We are pleased to say we are still open during our new summer hours from Thursday to Sunday from 1-7 PM! We are continuing to follow safe social distancing practices and are looking forward to welcoming you back to the vineyard as it is such a wonderful time of year here. We have started to harvest some of our grapes like our Pinot Meunier used in our sparkling collection and are seeing some grapes change color like our Grenache used in our rosé, Tälynlu red blend, and LYNAGE fortified wine. We will also feature our Grenache as a single varietal wine in our DG Cellars estate reserve collection available to club members on August 15th. As always, we hope you and your families are well, and we hope to welcome you back to the vineyard soon. Cheers!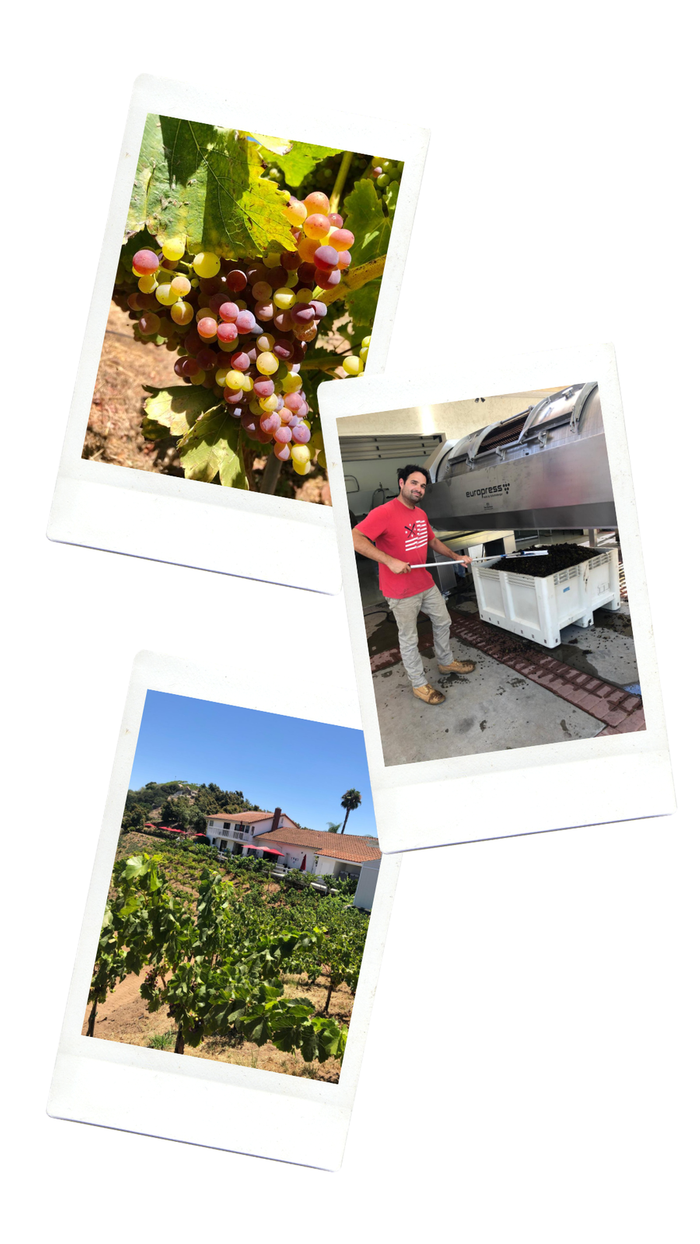 Top: Grenache grapes undergoing veraison. Center: Our winemaker, Ivan, destemming Pinot Meunier. Bottom: Summer at the tasting room.

Our fortified wine, LYNAGE, has been nominated in this year's Wine Business Monthly Wine Packaging Conference Awards!
"We wanted the packaging to be a reflection of the wine itself, which embodies a sense of occasion and modern elegance. We took classic elements like wax and used them in an alternative way. All packaging was done by hand, reflecting the hand-craftedness of the wine itself. The VinoSeal allows for elegant storage to enjoy for many future occasions."
Comments from the judges:
"Sexy package! It's very Euro-style and forces you to turn the bottle around."
"I'd want to try this and keep the bottle for storing other things. It's super clean and modern, a showpiece on the bar."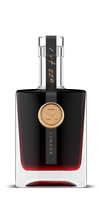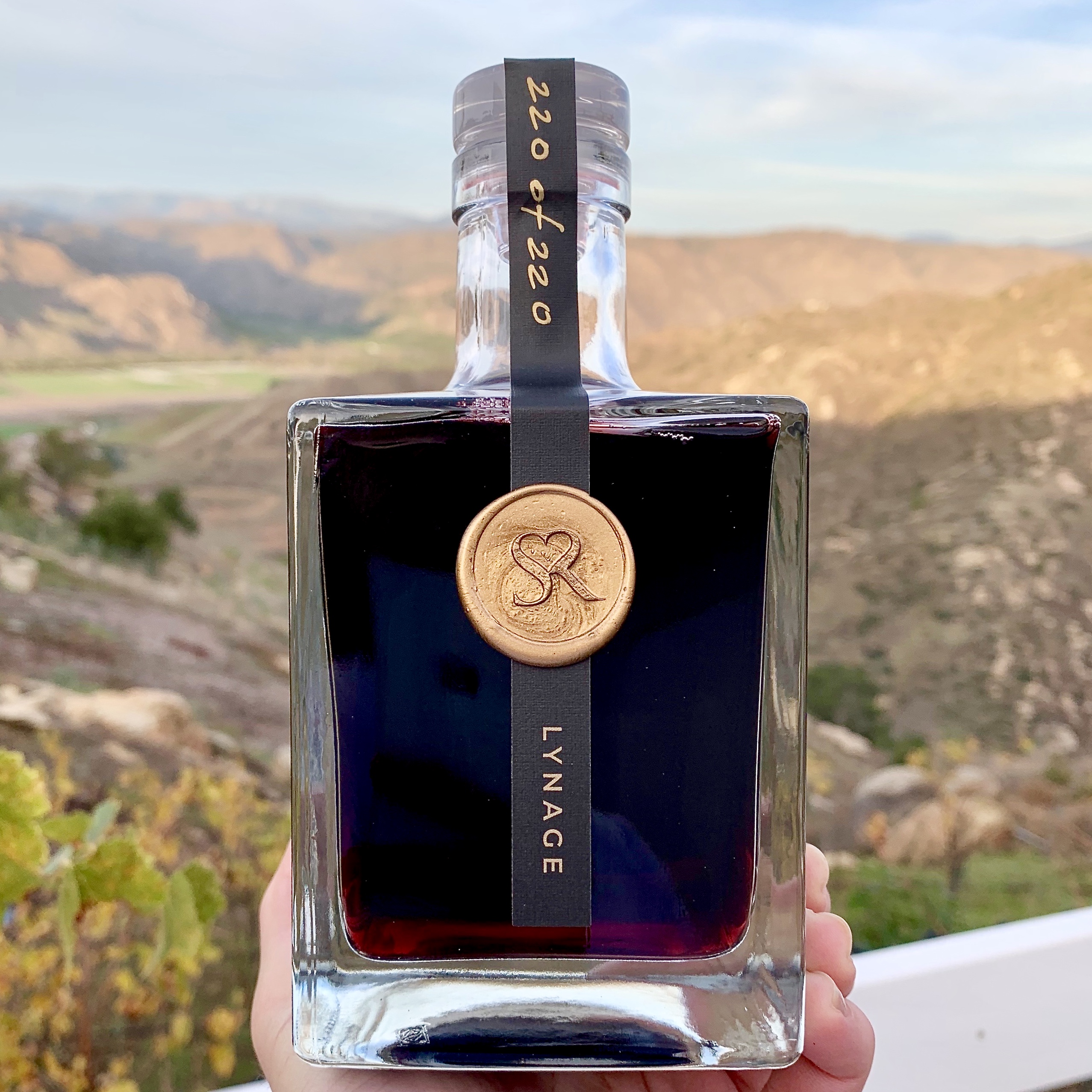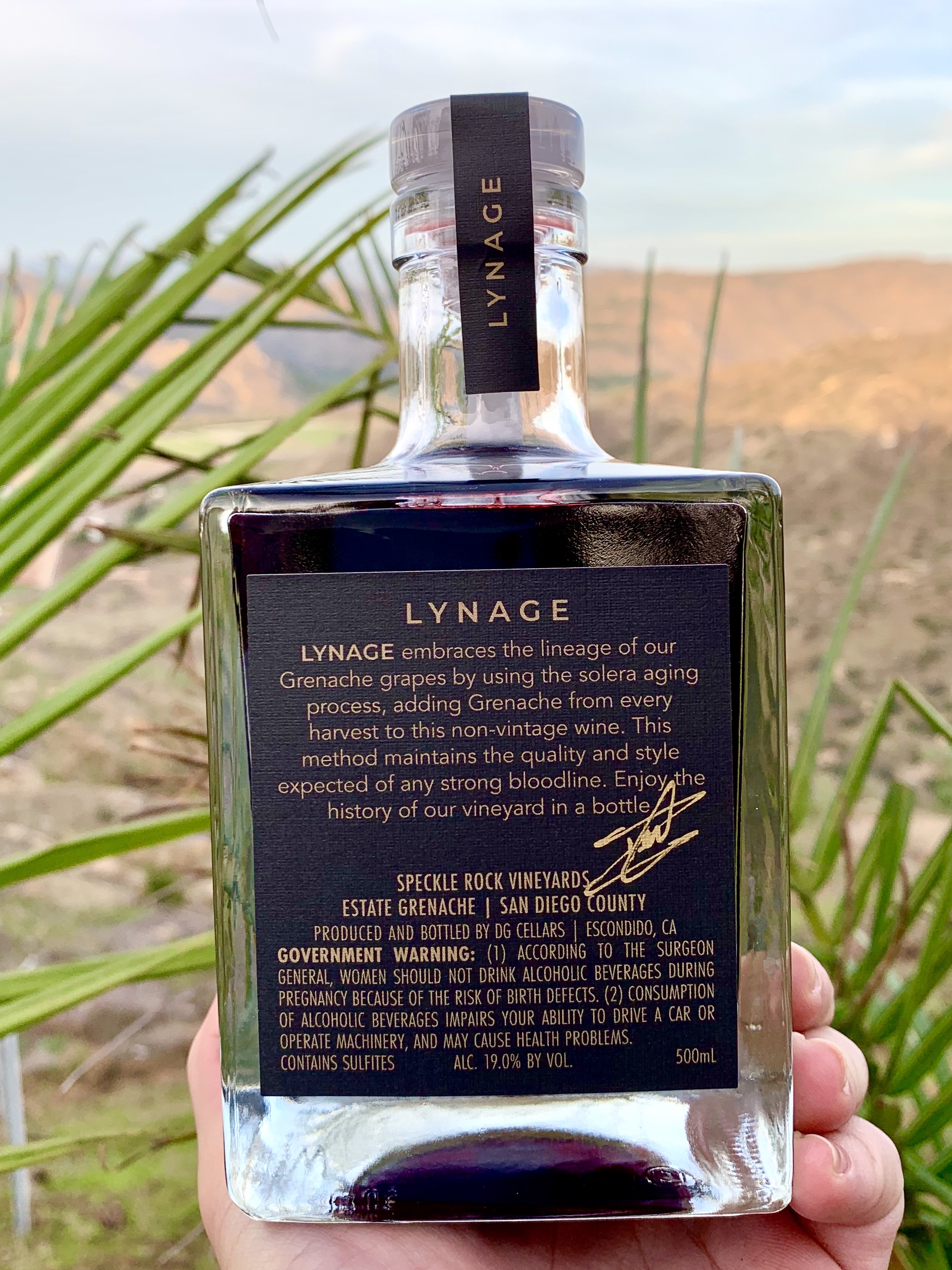 LYNAGE is currently sold out. We are working on crafting a new lot for your enjoyment!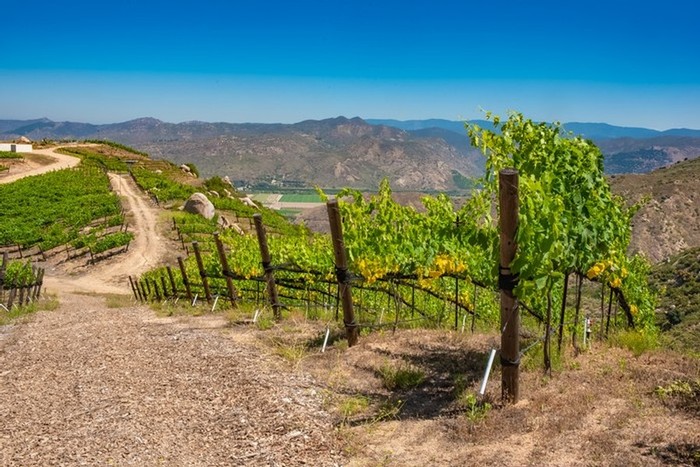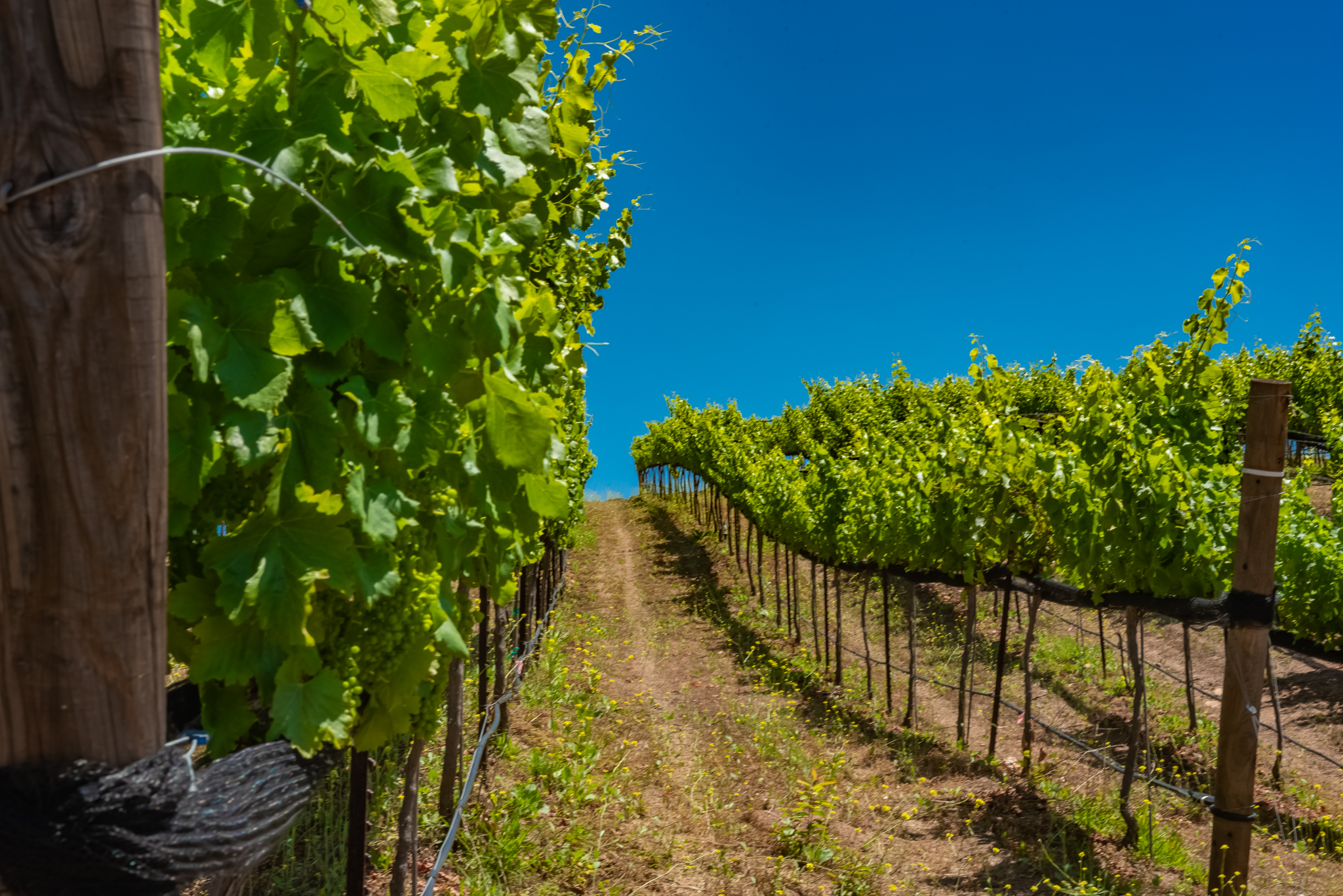 Photos by Ruel Reyes

Tuétano Taqueria tacos were a hit over the fourth of July weekend! So much, that they will be back this weekend on July 11th and 12th from 1 to 7 PM. We hope you all had a wonderful holiday weekend and we look forward to welcoming you back soon. As for this weekend, here are the menu options:
Taco de Birria or Quesabirria (SHREDDED BEEF)
Taco de Arrachera (STEAK)
Taco de Rajas con Crema (CHILE AND CREAM FOR VEGETARIANS)
Taco de Longaniza (CHORIZO)
Taco de Cochinita Pibil (PORK)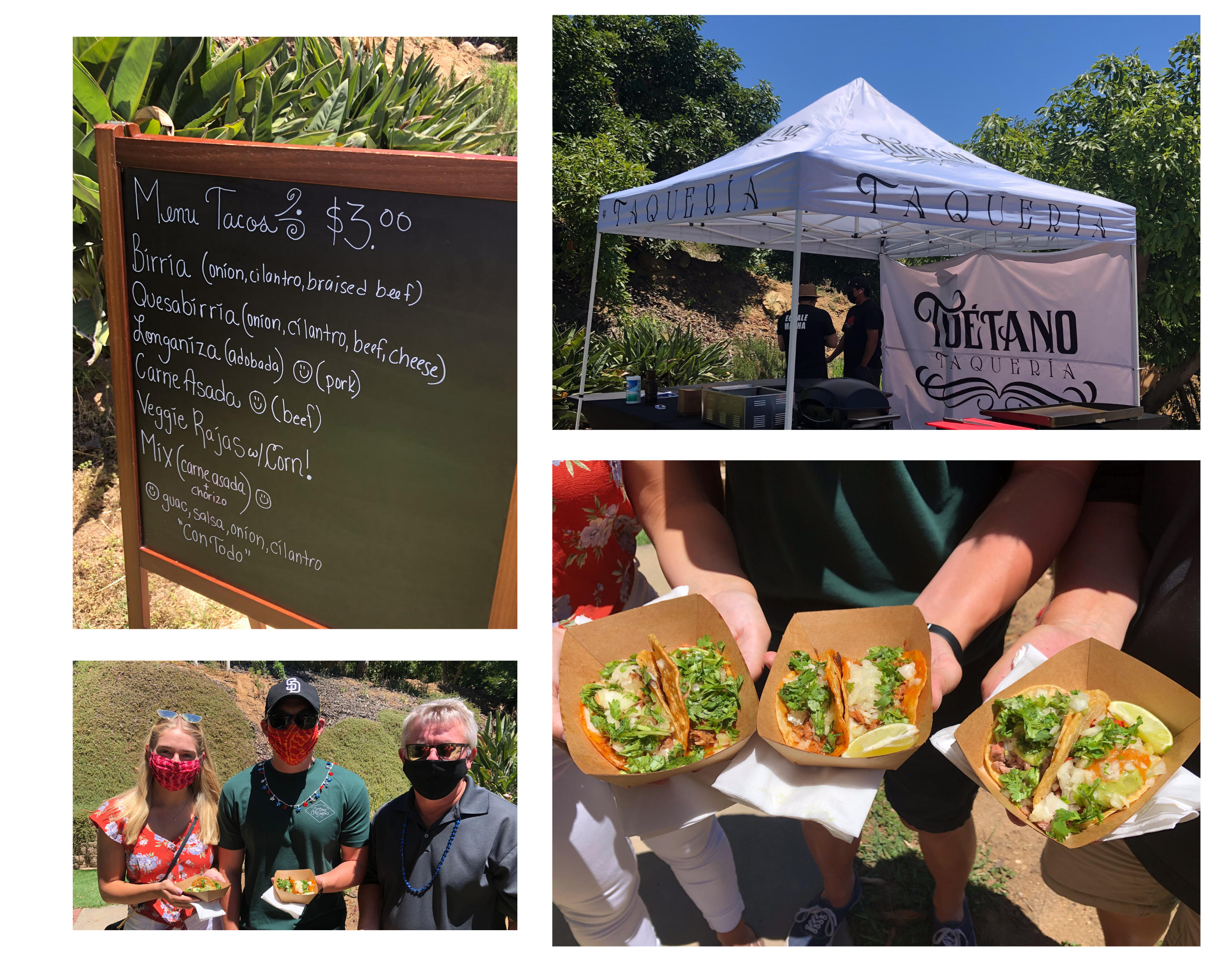 WE'RE OPEN! 🥂
After a very confusing 48 hours, San Diego County has allowed outdoor wineries to remain OPEN! We will be open during our new summer hours from Thursday to Sunday from 1-7 PM. This means food is no longer required with every purchase and we will be open for seated service on Thursdays and Fridays as well as Saturdays and Sundays. Reservations are not required and we ask that you follow our reopening guidelines. Thank you to everyone who helped in getting us back open and spread the word of good news! Can't wait to see you all soon 🧡
Reopening Guidelines:
-No reservations required at this time.
-Masks will be required until seated.
-Guests may be subject to temperature screening.
-A maximum of 6 people per seating area.
-Glass and bottle sales only.
-All seating areas will be outside and at least 10ft apart.
-Guests are encouraged to observe social distancing guidelines when not seated.
-Seating areas will be sanitized after each use.
-We will have one entrance and 2 separate exits to improve the flow of people. Please enter in the front of the tasting room.
-All employees are required to have a wellness check before entering the premises.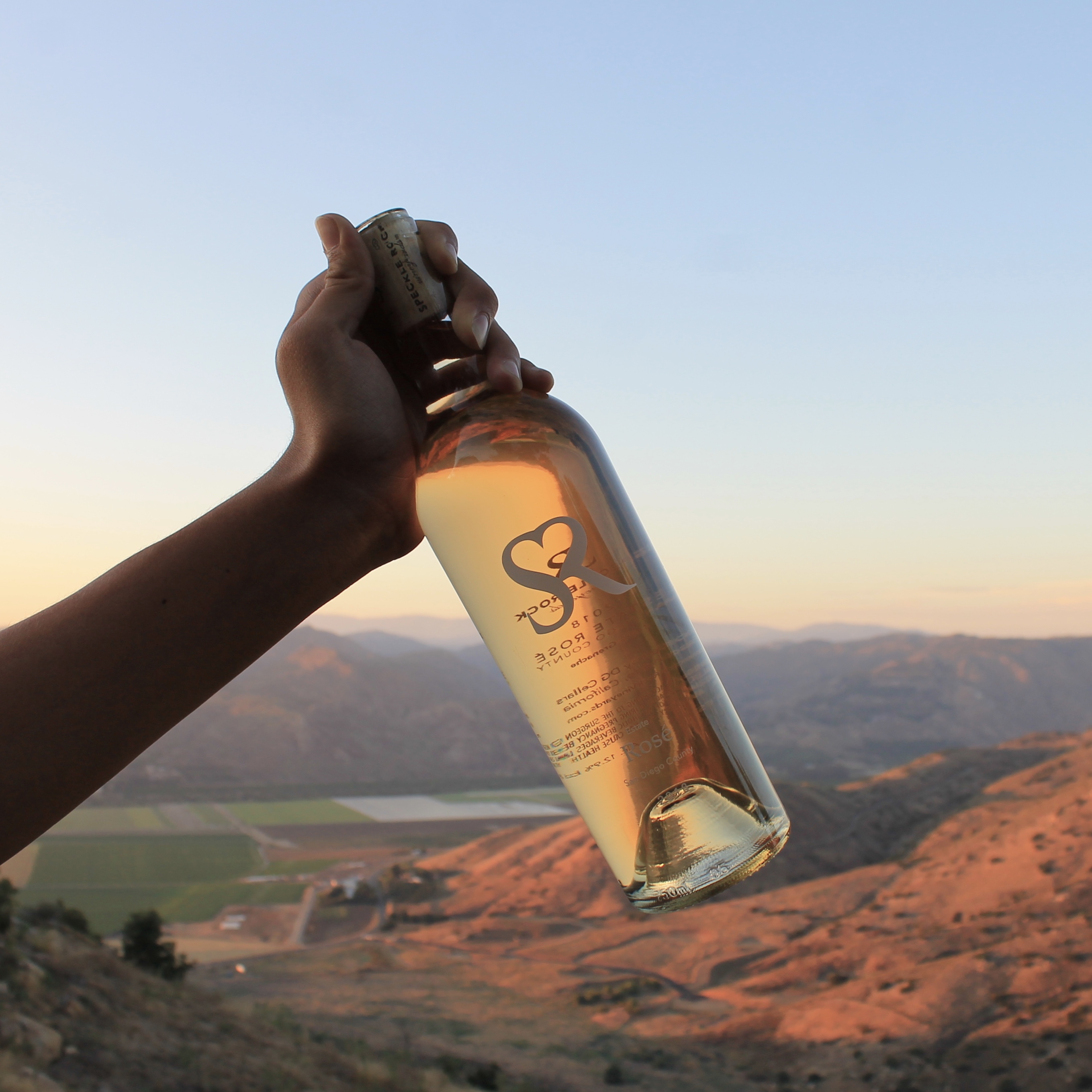 *UPDATE: San Diego County has allowed outdoor wineries to remain OPEN! We will be open during our new summer hours from Thursday to Sunday from 1-7 PM. Check our latest post for more details.*
Due to the new San Diego County Public Health guidelines, we will now be open for seated service from 1-7 PM on Saturday and Sunday only. Any purchase of wine MUST include a food purchase. We will be open for to-go bottle sales on Thursday and Friday from 8 AM to 4 PM. Stay safe and we'll see you soon!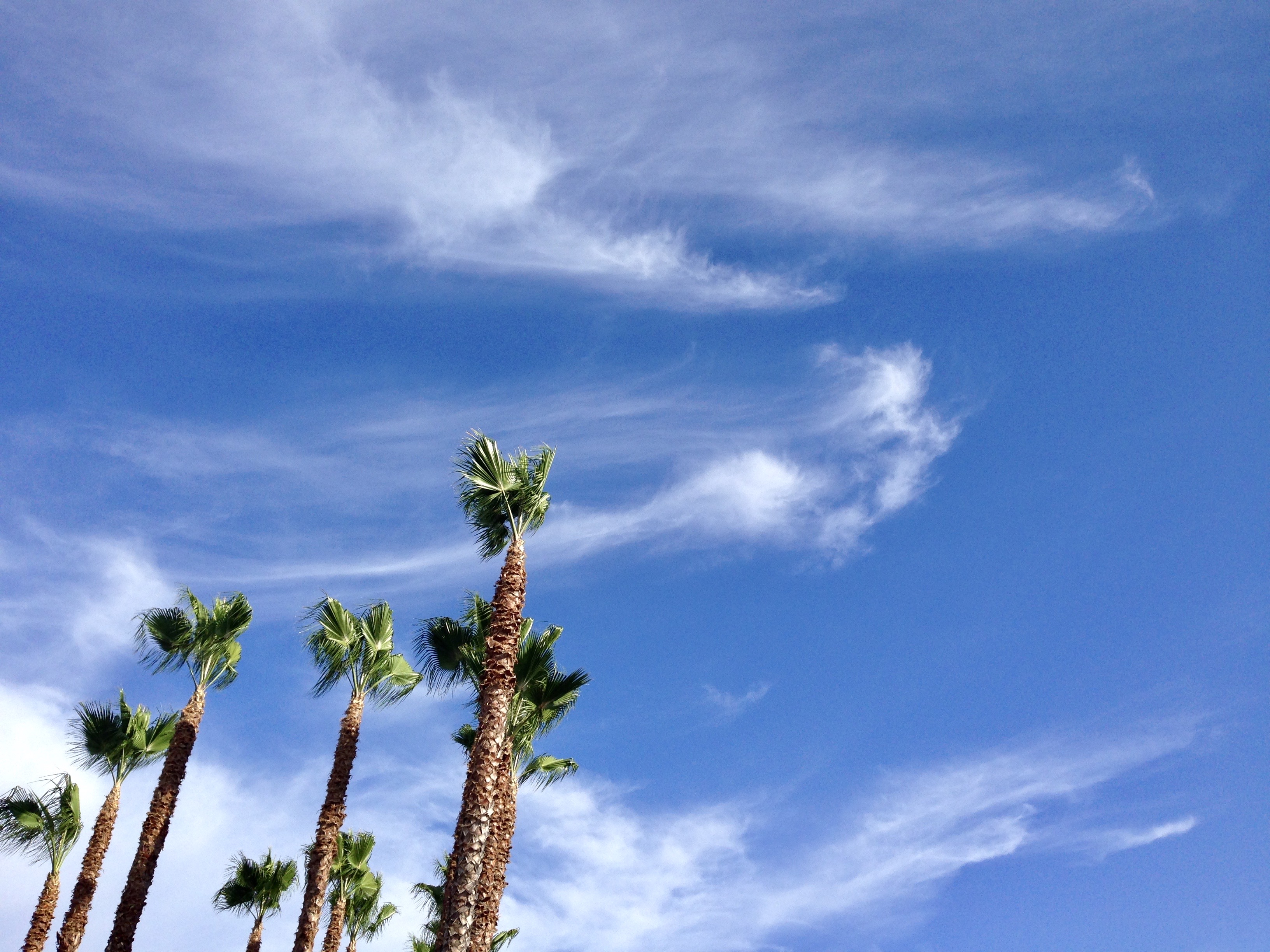 Hours
Thursday-Sunday
1-7 PM
*This post has been edited to reflect our current hours as of July 1st, 2020.

It's not surprising if you've never heard of Falanghina before, but here, we say it every day. What was once an uncommon tongue twister is now one of our most popular wines here at Speckle Rock. Falanghina (fa-lahn-GHEE-nah) is a fragrant and refreshing white wine from Italy's southern coast. It has been called an "authentic and precious gem" due to its balanced, versatile qualities and its rich history during the Roman era. Here in San Diego, the vines of Falanghina thrive in our Speckle Rock terroir and give us the perfect year-round white wine. 10/10 recommend on your next visit 💛